The destroyer of the Japanese Self-Defense Forces Hamagiri arrived in Vladivostok today to participate in the SAREX-2017 search and rescue training at sea, reports
press office
Ministry of Defense of the Russian Federation.
In accordance with the previously reached agreements, a squadron destroyer of the Hamagiri Naval Self-Defense Forces (MSSO) of Japan arrived in Vladivostok with an unofficial call to participate in the Sareks-2017 maritime search and rescue exercise (SAREX, Search and Rescue Exercise),
says release.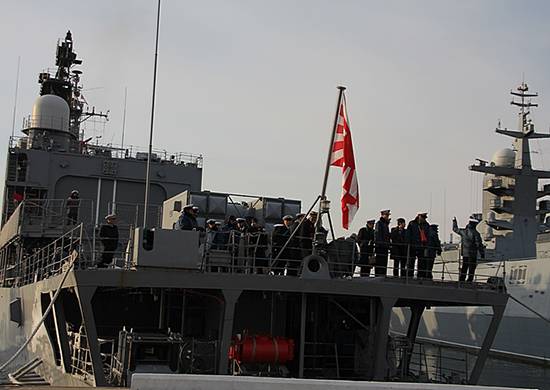 It is reported that "in the main base of the Pacific
fleet
the ship was met by the commander of the division of surface ships of the fleet, captain 1st rank Ivan Kovalev; he greeted the captain of the 15st rank Captain Tetsuya Obatu, commander of the 1th escort flotilla of Japan MSSO of Japan, on board the Japanese ship, and introduced him to the command and control officers. "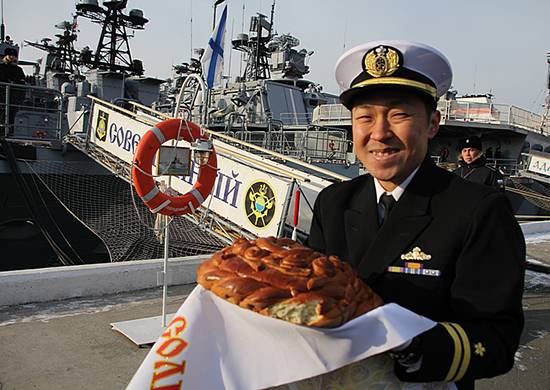 According to the press service, "for the period of the stay of the Japanese ship in Vladivostok, it is planned to hold organizational meetings for the final coordination of episodes of the exercise, holding friendly meetings in football and volleyball between the sailors of the two countries."
The host ship of the visit is the large anti-submarine ship Admiral Vinogradov.
The SAREX exercise will be held on November 25 in the waters of Peter the Great Bay.