OSCE Secretary General Thomas Greming, who recently visited Russia, said that the parties to the conflict in the east of Ukraine should show political will to overcome the crisis with the implementation of the Minsk agreements.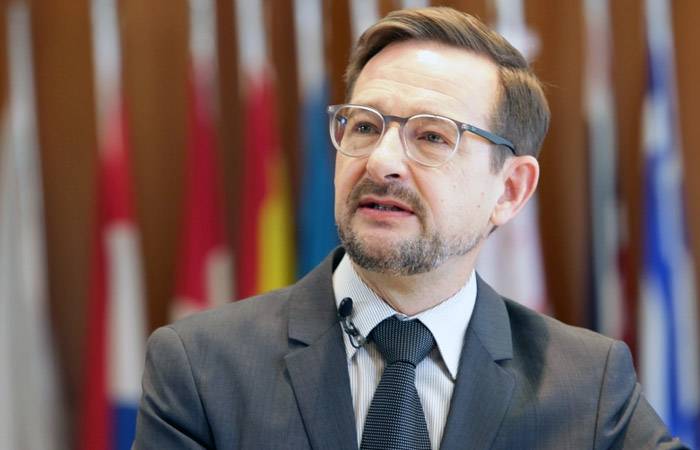 We are at a dead end with regard to the implementation of the Minsk agreements, and the only way to get out of it is the political will of the parties
- He said in an interview with Interfax.
At the same time, answering the question of whether the OSCE shares Moscow's position that Kiev does not comply with the Minsk agreements, Greminger said: "We condemn all violations of the truce and other provisions of the agreements. All parties involved should focus on their full implementation."
He also noted that the issue of deploying the OSCE police mission in Ukraine is not on the agenda now. At the same time, Greming added that any decision on a new police mission, whether armed or not, should be taken by consensus of all 57 OSCE member states in Vienna.