A strategic reconnaissance aircraft of the US Air Force RC-135W on Sunday made a long flight at the land and sea borders of the Kaliningrad region, reports
Interfax
Post by Western Military Tracking Sites
aviation
.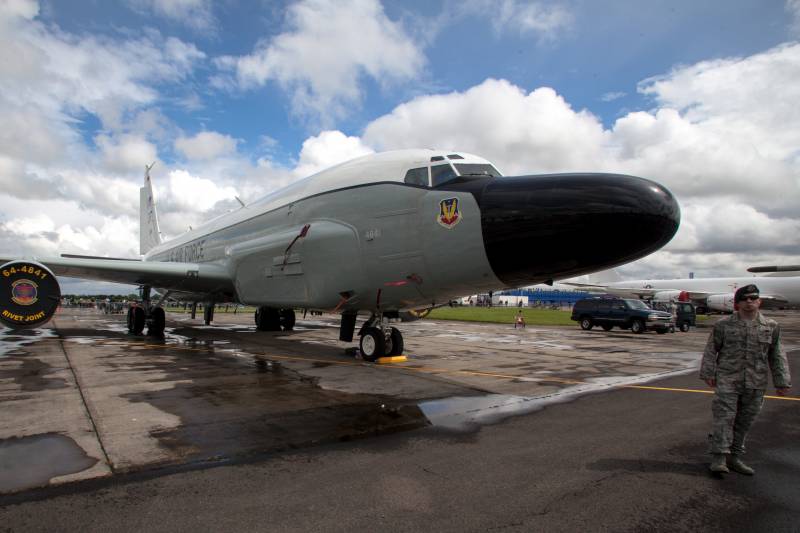 According to the information resources, the American aircraft with a tail number 62-4132 and callsign AMANI52, departing from Mildenhall airbase in the UK, "cruised for several hours near the land border of the region, while in the sea in the Baltic Sea".
The duration of the reconnaissance aircraft was a total of more than 6,5 hours. After departure from the base of his route ran over Holland, Germany and Poland. According to the sites, the plane spent around 3's hours near the Russian border.
In just the past week, at least 4-s flights of American aircraft, including near the borders of the Leningrad, Pskov and Kaliningrad regions, were recorded at the Russian frontiers in the Baltic region.