Unknowns again poured cement memorial "Eternal Flame" in the Park of Glory in Kiev, Ukrainian TV channel said on Monday
"Espresso"
.
In Kiev, in the Park of Eternal Glory, unknown persons poured cement for a second time on the Eternal Flame
- reported on the website of the channel.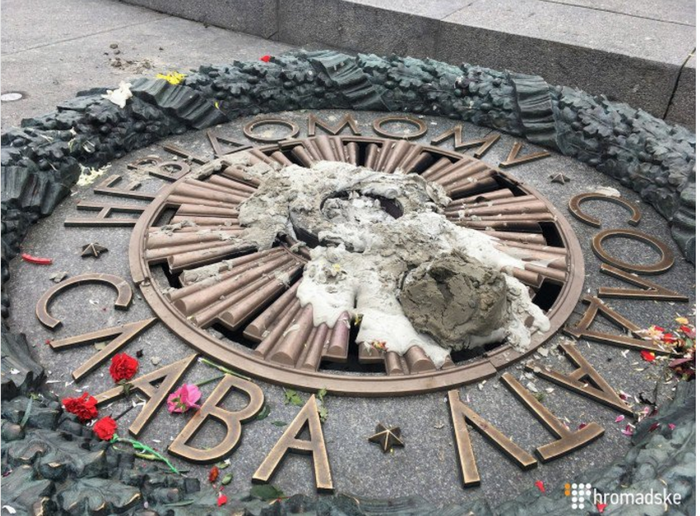 It is noted that the incident occurred at night, on-site police are working, looking for intruders.
On November 7, unknown persons have already poured cement on the Eternal Flame memorial in the Glory Park in Kiev. The city authorities demanded to bring the vandals to justice. Law enforcement officers opened a criminal case on the fact of damage to the memorial. Russian Foreign Minister Sergei Lavrov said that desecrating the Eternal Flame memorial in the capital of Ukraine is an unacceptable blasphemy.