Ukraine will seek to ensure that the US Congress recognized the famine as genocide of the Ukrainian people, reports
RIA News
statement by the Ambassador of Ukraine in Washington Valery Chaly.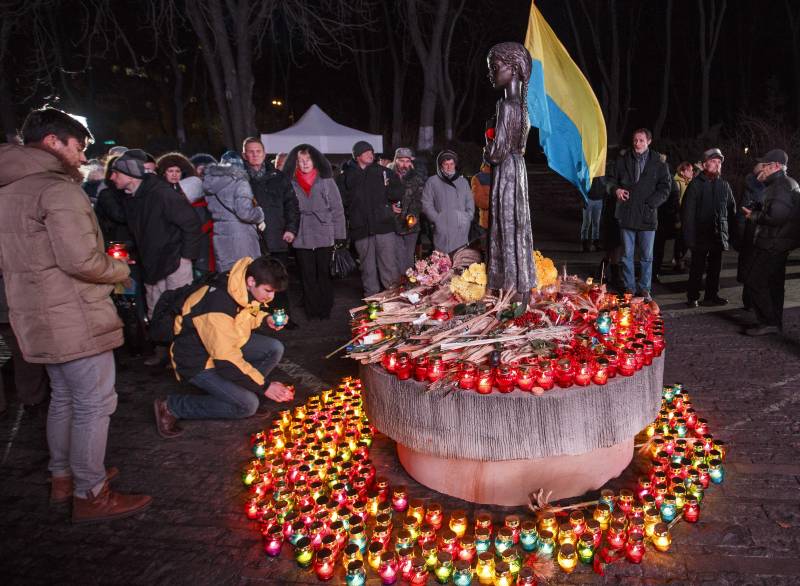 The famine of 1932-1933 was "artificially created by the Stalin regime", and today the time has come for the United States to officially recognize the "famine against the Ukrainian people as genocide,
Chaly wrote in his Facebook after the ceremony of commemorating the victims of the Holodomor at St. Patrick's Cathedral in New York.
Attempt once was. Unsuccessful. But we will again go to the US Congress to achieve truth and justice and adopt the appropriate resolution,
he declared.
In summer, President of Ukraine Petro Poroshenko announced that the US Congress would speed up the consideration of a resolution recognizing the famine as genocide against Ukrainians. Drafts of such resolutions are submitted to the American Parliament almost every year.
Kiev considers the 1932-1933 famine "total terror against the Ukrainian people." The Ukrainian authorities have repeatedly called on the international community to support their position.
In Moscow, Kiev's actions are perceived as "attempts to politicize
history
", To introduce" distrust and hostility in relations between the two countries, embroil the peoples of Ukraine and Russia. "