It became known about the consequences of shelling Israeli
a tank
Syrian territory in the Golan Heights. It is reported that an Israeli tank, whose shot was originally called a warning, destroyed a unit of Syrian construction equipment. According to the Syrian military, we are talking about the destruction of an excavator, which was involved in the creation of the Syrian checkpoint.
Recall that in Israel called the actions of the Syrian side in the Golan area provocative and noted that they would continue to prevent Damascus's attempts to violate the agreement on 1974.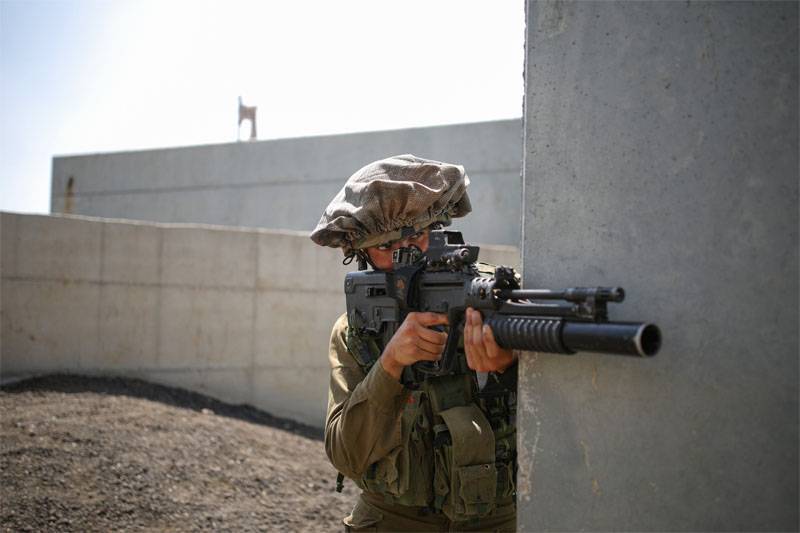 Syrian journalist Riyadh Farid Hijab reports that Israeli troops have begun another exercise in the Golan Heights region, which in itself is a violation of the very agreement to which the Israeli military command constantly refers. At the same time, it was stated that Israel is working on a possible invasion of Syrian territory, with the subsequent annexation of some of its parts.
Meanwhile, in the Israeli media, referring to sources in Lebanon, announced the speech of the leader of Hezbollah. According to media reports, Hassan Nasrallah claimed the alleged supply of Cornet anti-tank complexes to the Gaza Strip. According to Nasrallah, in the context of the fact that Israel is trying to coordinate its actions with Riyadh, "you need to wait for trouble from those who betrayed Muslims around the world." The Palestinian media do not confirm the delivery of Kornet ATGM.