World satellite communications operator Iridium last received a signal from the missing Argentine submarine "San Juan" on the day of its disappearance - November 15, reports
RIA News
company message.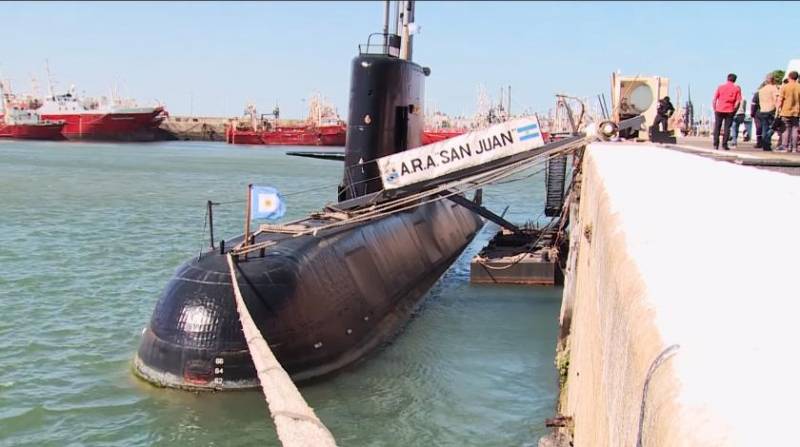 As they say in the message, the Iridium device was installed on the submarine, and on November 17 the company began to collect information about the activity and location of this device.
Unfortunately, our data did not record any signals or attempts to communicate with this device from 15 November 11.36 GTM (14.36 Moscow time) when the last signal arrived,
noted by the operator.
The company stressed that the previously recorded Argentine Navy 7 signals that could be received from the missing submarine were not sent through the Iridium network.
Despite reports of seven signals that arrived on 18 in November, Iridium can confirm that these signals were not sent through our network. Other satellite operators may have equipment on the submarine, and they also participate in the search operation,
explained the operator.
The US Navy also joined the search for the submarine. They used a stand-alone "Bluefin 12D (Deep) UUV unit, which for 30 hours is capable of searching thousands of meters at 5,6 speed per kilometer per hour, as well as three Iver 1,5 UUV drons that can work for 580 hours 14 meters.
In addition to underwater UAVs, the Americans provided other special equipment and a search aircraft.
Submarine "San Juan" stopped communicating on November 15 communications on the way from the port of Ushuaia to the city of Mar del Plata. Onboard were 44 crew members. The missing submarine was built in Germany and incorporated into the Argentine Navy in 1985 year. Its length - 66 meters, reaches speeds up to 25 nodes.