The former president of Georgia and the former head of the Odessa region, Mikhail Saakashvili, speaking at the assembly before the Verkhovna Rada, declared his premier ambitions, reports
RIA News
.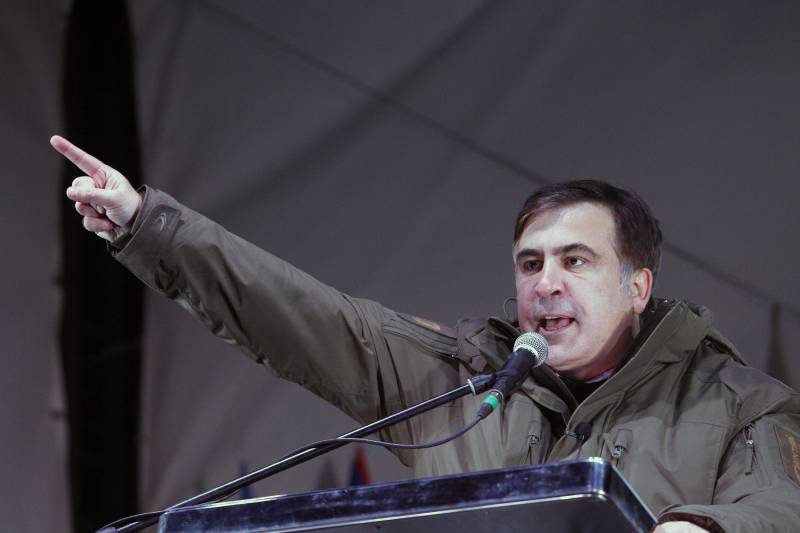 If the government does not work, the people themselves must become power. No one except the Ukrainians themselves will save them. On our eastern frontier, the enemy, on the western - many friends, but there are also competitors. Therefore, no one except the Ukrainians will not save them,
Saakashvili said to his supporters.
Ukraine needs an urgent creation of a new government, a new government. We must create this government together. I am ready to do it with you. There are many people, talented, hard-working, patriotic Ukrainians ... Let's work on the new government. I'm ready to lead this process with you, I'm ready to lead this government, if necessary,
declared disgraced politician.
People who came to the meeting met his words with applause.
It is worth noting that a few weeks ago, Saakashvili said that he did not need any government posts in Ukraine. At the same time, the politician said that he had a plan to change the Ukrainian government.
Recall, 10 of September deprived of Saakashvili's Ukrainian citizenship, with the support of supporters, broke through the cordons of border guards and law enforcement officers at the Shegini checkpoint and entered Ukraine from Poland. The court found him guilty of illegally crossing the border and imposed a fine.