Turkish President Tayyip Erdogan said that the purpose of the provocation at the NATO exercise Trident Javelin (held in Norway from 8 to November 9) was not he, but Turkey and the whole Turkish people, reports
RIA News
.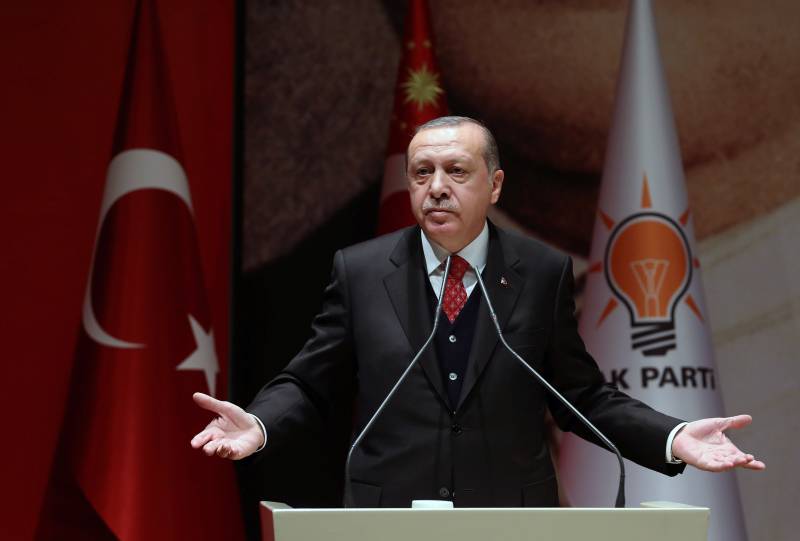 Earlier, the president said that the organizers of the exercise put a stand with portraits of "enemies", one of which depicted the founder of the Turkish Republic, Mustafa Kemal Ataturk, and the other the current president of Turkey.
Erdogan was told about this by the head of the Turkish General Staff, and he also decided to withdraw the 40 servicemen from the Turkish army. The president supported this decision.
NATO Secretary General Jens Stoltenberg personally apologized to Ankara for the insult, and the head of the Norwegian Defense Ministry expressed regret about this.
However, their words did not calm Erdogan.
They put Ataturk and me on the stand with targets on NATO exercises and ignited a scandal ... This question is not personal or party. The goal was Turkey and the Turkish people. We are ready for anything
Erdogan said speaking to activists of the ruling Justice and Development Party in Turkey in Bayburt province in the east of the republic.
At the same time, he called the "positive fact" the support that the Turkish opposition provided to Ankara in connection with this incident.