About 20 thousands of people who were forced to leave their homes because of the hostilities returned to the city of Homs and its suburbs after the complete withdrawal of armed opposition troops from there, reports
RIA News
the message of the governor of the Syrian province Talal Barazi.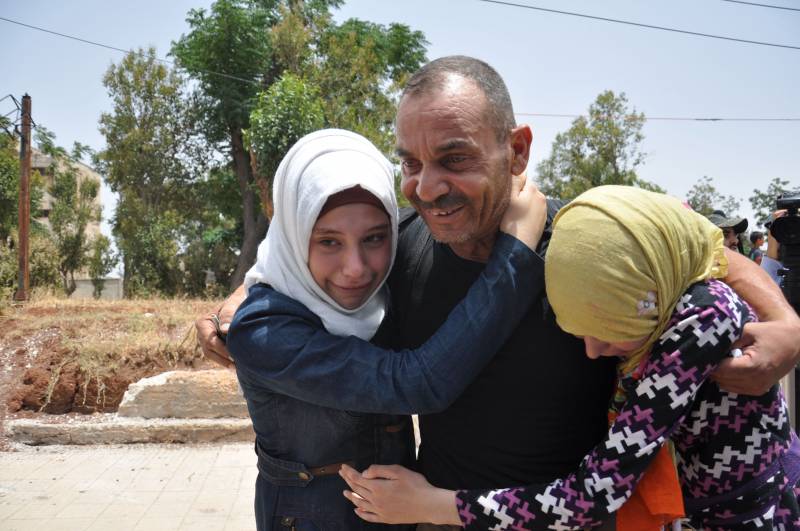 He noted that since the outbreak of hostilities "they fled from the city or were evicted to 40% of its inhabitants." By now, half of them have already returned.
According to our statistics for the 2016-2017 year, about 20 thousands of people, or 500 families, returned to their homes in Homs and its suburbs
said the governor.
According to him, residents of Palmyra will begin to return to their homes with the gradual restoration of infrastructure.
It is expected that the return of refugees (in the provinces and the city of Homs) will increase in 2018 year after the restoration of infrastructure, the supply of electricity, water, as well as the beginning of the new school year,
added Barazi.
In his opinion, the complete reconstruction of the provincial cities and towns destroyed by the war "could begin in 2018 after it was included in the government's plan to rebuild the affected areas."
Recall the last group of militants left Homs in May of this year. The withdrawal of the armed opposition from the last Al-Vayer quarter they held was held under a cease-fire agreement with the provincial administration and the command of the Syrian army.
The Russian Center for Conciliation of the Parties on Saturday reported that in the last 24 hours a resident of the province of Homs 41 returned to their homes.