The Deputy Chairman of the State Duma Defense Committee, Yuri Shvytkin, in an interview with
RT
commented on the statement of the Ukrainian Foreign Ministry that the country will receive from the United States
weapon
, and in exchange will give the Americans "experience in dealing with the Russians."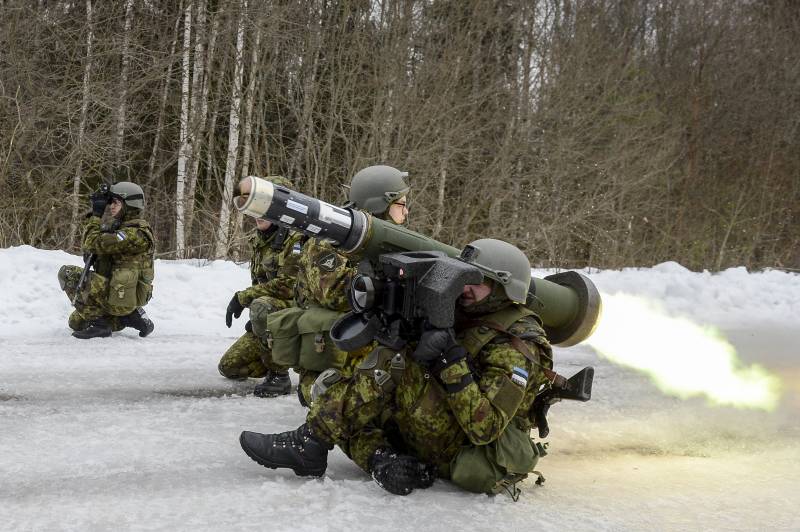 Javelin ATGM in the Estonian Army.
These are all illusions to divert attention from internal problems. Ukraine wants to be in tune with Western partners, arguing that Russia is supposedly an enemy. As they say, keep up with the times. Show that they are committed to sponsors as a lap dog. It is very pitiable that the Kiev authorities, unlike the Ukrainian people for the most part, take a rather aggressive policy towards our country,
said Shvytkin.
Earlier, Ukrainian Foreign Minister Pavel Klimkin expressed confidence that the country would soon receive from the US anti-tank Javelin complexes, drones, counter battery systems and means for cyber war. In exchange, Ukraine allegedly will give partners "the experience of the fight against the Russians."
These Klimkin "Wishbones" sharply destabilize a state that has already developed to a certain extent, at least some kind of control for international organizations and for residents in the conflict zone (in the Donbas). The funds that he listed all relate to offensive actions, and, of course, this will have an extremely negative effect on all sides of the process, both political and diplomatic, I'm not talking about the military ... It will not complicate, it will explode the situation (in Ukraine ),
said in turn the head of the State Duma Committee on Defense Vladimir Shamanov.