Crews, duty shift of the Caspian command center
flotilla
and control centers of naval formations conducted a joint exercise on air defense, reports
press office
YuVO.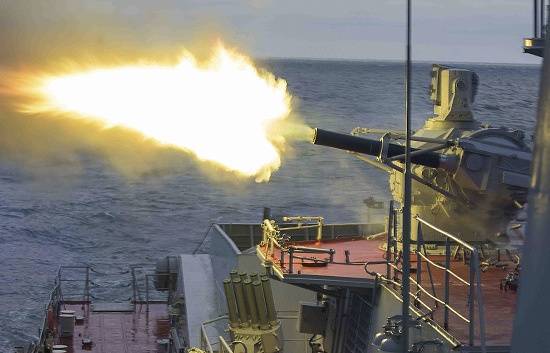 The on-duty 4 crews of the control centers of the formations and units, and the 20 order of surface ships, boats and flotilla ships, including the Dagestan and Tatarstan rocket ships, the Grad Sviyazhsk and Uglich rocket ships took part in the exercise. , "Great Ustyug", "Volgodonsk", "Makhachkala" and "Astrakhan",
says release.
It is reported that "during the exercise, the duty to change the control center of the flotilla worked through the organization of the control of air defense forces and equipment when repelling air strikes of the enemy on basing points and ships at sea." Also worked out methods of target distribution and statement of fire tasks in various communication channels to the air defense points of the ships.
"According to the legend of teaching by means of radio surveillance revealed
aviation
conventional enemy near the borders of the Russian Federation. At a signal from the Flotilla Control Center, the air defense systems of the ships were put up for use, the reception and analysis of data on the air situation began. On the ships, electronic and visual camouflage tools have been activated to misinform the air enemy, "the press service said.
The district added that the air targets were destroyed from the Palash and Palma anti-aircraft artillery systems, AK-630 artillery installations and other air defense systems of the ships.