Ukrainian prisoners of war who were on the territory of the LPR were given the opportunity to talk on the phone with their relatives, reports
RIA News
.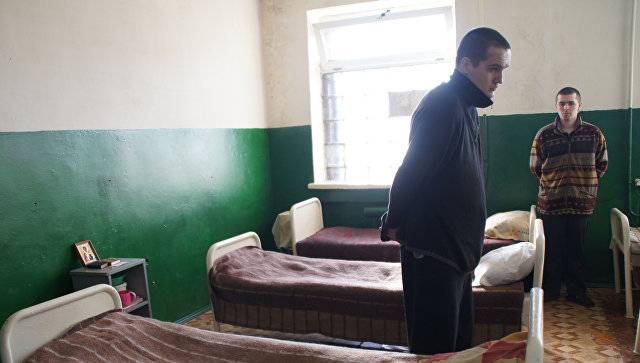 Prisoners of War in Lugansk SIZO
I want to emphasize that this is another gesture of goodwill from the leadership of the republic (LNR). And with this gesture of goodwill, we once again underlined the readiness to carry out the release of the persons withheld,
told the head of the working group on the exchange of prisoners of war Olga Kobtseva.
She clarified that "permission to call was given and with the aim of allowing relatives to personally know about the condition of the detainees and about the conditions in which they are located."
According to Kobtseva, in Lugansk they hope that the exchange of prisoners with the Ukrainian side will occur before the end of this year.
I hope that, taking into account which people were connected (to the negotiation process) now, they expressed certain guarantees that this exchange will take place before the New Year. At least from our side we do everything
she added.
The representative of the LC clarified that the republic was ready for exchange a year ago, but Kiev found "various pretexts for this process not to take place."
I think, in the end, we will come up with figures (the number of prisoners of war) that will suit both the Ukrainian side and us,
said Kobtseva.
Recall, on Wednesday, Vladimir Putin on the phone discussed with the leaders of the LC and the DPR initiative of the leader of the public movement "Ukrainian choice is the right of the people" Viktor Medvedchuk to exchange prisoners between the warring parties; the heads of the republics generally supported the idea. Medvedchuk said that Kiev is ready to free 306 people as part of an exchange of prisoners in the Donbas, and he expects more than 70 people to be released before the New Year from the militia.