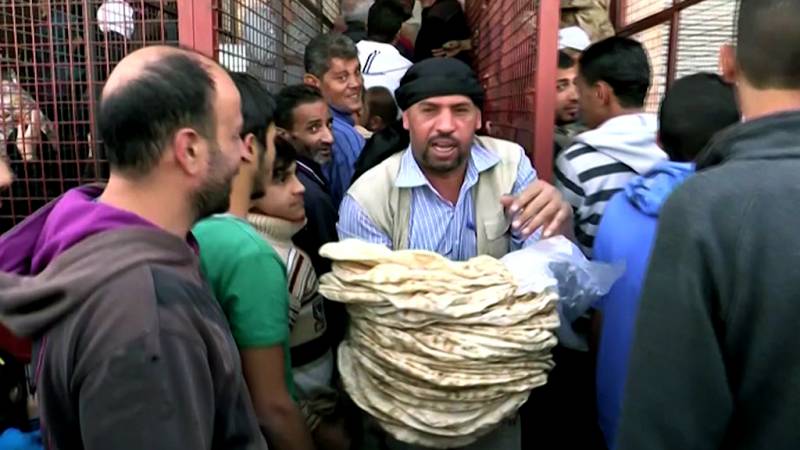 The de-escalation zone in the suburbs of the Syrian capital, which includes the Eastern Guta area, is now provided with bread. On its territory in full capacity, the bakery has again earned. It should be noted that the Syrian government does not control the entire territory of Guta, which is occupied by gangs, however, with the assistance of the Russian Center for reconciliation of the warring parties, humanitarian aid through the UN and the Red Crescent is being delivered to the militant-occupied neighborhoods.
Problems with bread and the delivery of flour in several parts of Eastern Guta appeared almost immediately with the onset of hostilities. Flour in residential areas have ceased to deliver a couple of years ago, and the bread was brought in small quantities and often not fresh. Now, with the active assistance of the Russian side, for the first time in a long time, its own bakery was launched, which was idle before. Instantly queues appeared at her door - people missed hot and fresh bread. Along with the ceasefire process, a peaceful life comes to this land, but not all areas of Eastern Guta, controlled by the militants, are in a hurry to join it. Roads through which humanitarian aid can be delivered are blocked by gangsters, but with an active position of the Reconciliation Center, it is possible to reach agreements on the passage of gomkonvoy.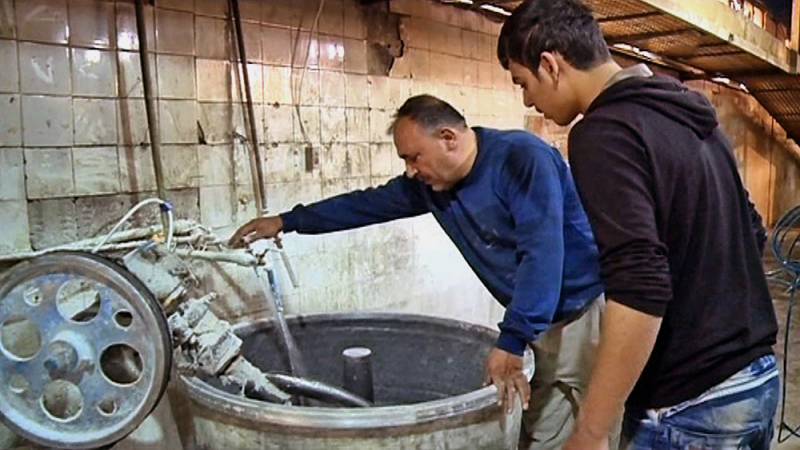 In addition, security at checkpoints in Eastern Gute, through which products and medicines are delivered to civilians, is carried out by the military police of the Russian Ministry of Defense. Also, the Russian military ensured the delivery of humanitarian aid directly to civilians in Guta.
"I want to note that the doors of the bakery are constantly open, because there are so many people living here. Since your military police appeared in the area, it has become much calmer here. Previously, we were constantly fired. Now, people are not afraid to walk around the city, but food supplies have increased significantly: if earlier there were interruptions with the same bread, now everyone can come and buy as much as he and his family need, "said Omar Abbas, head of the district administration.
According to the director of the bakery Basil Dib, bread is baked according to the traditional Syrian recipe and is familiar to all locals. A guarantee of tasty and fresh flat bread is high-quality flour, excellent mood and peace in the Syrian land.