Today, Russia is celebrating the Day of Rocket Forces and Artillery.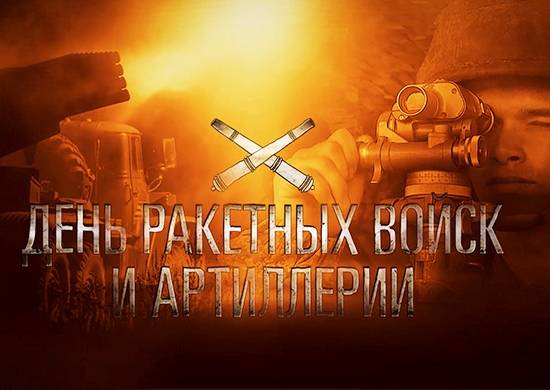 November 19 in the Armed Forces of the Russian Federation celebrates the Day of Rocket Forces and Artillery. For 635 years, their heroic
история
created by selfless labor and feats of gunners and scorers, gunners and rocket men,
said in the order of the Minister of Defense of the Russian Federation, Army General Sergei Shoigu, published on the website of the military department.
"In the Battle of Poltava, during the capture of Ishmael, in the Battle of Borodino and on the Great Patriotic War 1941 – 1945 fronts, they invariably showed courage and bravery, selfless devotion to the Motherland and loyalty to the military oath," the minister said.
The glorious traditions of their predecessors are adequately continued by the current generation of military personnel: "successfully mastering modern weapons and military equipment, constantly improving their professional skills and combat skills, they are always ready to fulfill their military duty to defend the national interests of the country," Shoigu added.
Dear comrades! Congratulations to all on the holiday! I wish you good health, well-being and new successes in service and work for the good of the Fatherland,
concluded the minister.
According to the Ministry of Defense, this year alone, during combat training, "more than 36 thousands of fire missions were completed from open and closed fire positions, about 240 thousand artillery ammunition was spent." According to the ministry, at present, "the rearmament of the ground forces of the Land Forces from the Tochka-U missile system to the Iskander-M is continuing." Today, more than 80% of missile formations already have these missile systems in service.