Warsaw blocked the transit of Ukrainian goods through the country due to the policy of Kiev, reports
RIA News
statement by the ex-Minister of Transport and Communications of Ukraine Yevhen Chervonenko.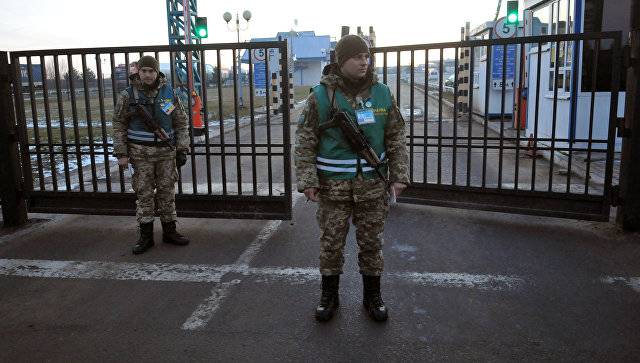 In Lviv, on all western borders - thousands of trucks due to the fact that we played in Bandera, Shukhevych. We completely blocked the way to Europe. Before that, thanks to "Freedom," we were blocked from transit through the CIS countries,
said Chervonenko on the air channel ZIK.
Thanks to flirting with the western electorate, we lost a lot of money and a great future. We almost lost transit
He added, noting that when he headed the ministry in 2005, "the transit volume reached 5 million tons, whereas now this figure is only 250 thousand tons".
And if we do not win now with common sense, then hundreds of thousands of people will remain without work with their families,
summed up the ex-minister.
Recall, recently relations between Kiev and Warsaw have escalated due to disagreements on
historical
issues. Poland condemns Ukraine for the glorification of the OUN-UPA (organization banned in Russia).
On Saturday, Polish border guards refused entry to the republic to the secretary of the state interdepartmental commission of Ukraine, Svyatoslav Sheremet, who was on the black list of people supporting the anti-Polish position.