Latvian President Raymond Veyonis, taking on the parade on Saturday in honor of the 99 anniversary of the independence of the Latvian state, said that the country was not as strong in military terms as it is today.
Latvia in a military sense has never been so strong and safe. But this is not enough. Nowadays, security means a lot more than just physical defense. Each of us can make Latvia stronger by assuming responsibility for our choices and activities, standing up for our state and strengthening it day by day in word and deed
- said Vejonis in his speech.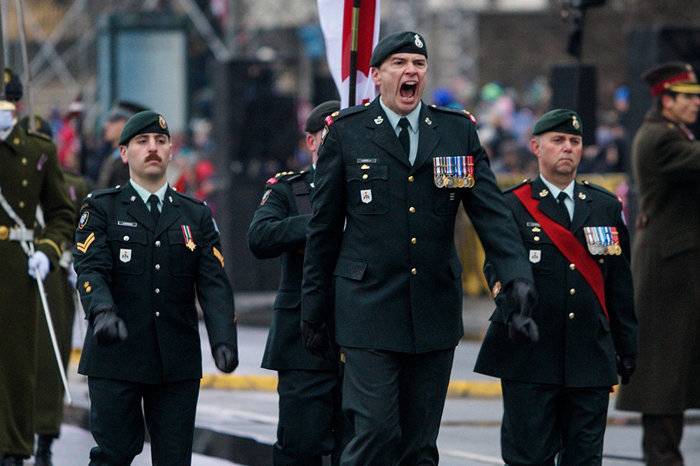 He also noted that the Latvian army had proved its professionalism.
As the supreme commander of the armed forces of the country, I can say with confidence: we are ready to defend our state! At the joint exercises and in international missions, the Latvian army has proved that its courage and discipline, which once helped to win freedom, have not gone away. Now we are helping to strengthen the discipline of other countries. We not only take, but also give
- noted the president.
In addition to the Latvian military personnel, representatives of NATO allied forces from Denmark, Germany, Estonia, Great Britain, Lithuania, Sweden and the United States, as well as military personnel from a multinational group led by Canada, which included soldiers from Spain, Italy, Poland, Slovenia and Albania.