The destroyer of the U.S. Navy collided with a Japanese tug on Saturday during an exercise off the coast of central Japan, there were no injuries, minimal damage to the ship. This is stated in a press release of the seventh.
fleet
American Navy.
Guided missile destroyer
weapons
USS Benfold (DDG 65) participated in regular towing exercises in the Sagami Gulf on November 18, when the tugboat lost speed and collided with the ship
- noted in the statement.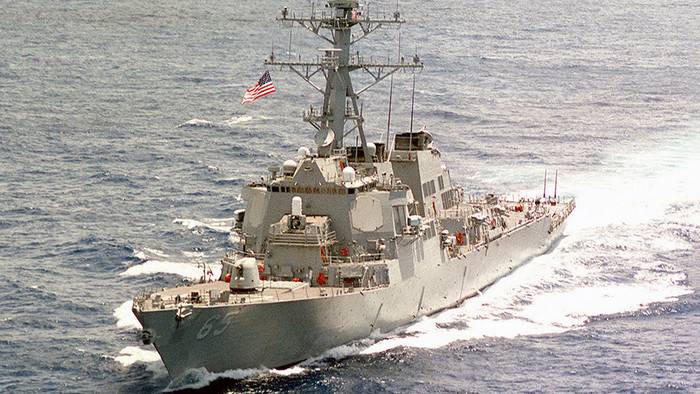 The Navy stressed that no one was injured on the destroyer, in tow, the destroyer "suffered minimal damage" and minor damage to the side in the collision area.
There were no casualties on both vessels. (Destroyer) "Benfold" received minimal damage, including scratches on its side. There will be a full assessment of (damage)
- said in a press release.
The destroyer will remain in the bay, and the Japanese commercial vessel will be towed to the port in Yokosuka.
We remind you that this is not the first recent clash of an American warship with civilian fleets of various states. Recent incidents with the destroyer "John McCain" and the destroyer "Fitzgerald" led to the death of American sailors and the resignation of two commanders of the US Navy.