Six Tu-22М3 bombers of the Russian Aerospace Forces struck on Saturday against targets of the Islamic State * (IG) terrorist group in the Syrian city of Al-Bukemal, the Russian Defense Ministry reports.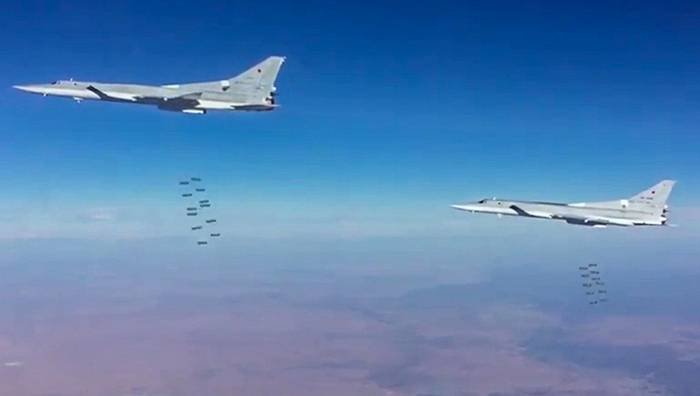 November 18, 2017 six long-range bombers Tu-22M3 inflicted
aviation
blow to the objects of the ISIS * terrorist group (formerly IG * - approx.) in the area of ​​Al-Bukemal (Deir ez-Zor province)
- Said in the department.
The ministry clarified that the bombers destroyed the manpower, equipment and weapons of militants.
Destruction is confirmed by means of objective control. After completing the mission, the aircraft returned to their home airfields.
On the eve it was reported that the Tu-22М3 rocket-carrier bombers also hit the targets of the Islamic State in the Abu-Kamal area.
"Islamic state" * (IG *) is a terrorist organization banned in Russia