The official Turkish delegation in Syria held a meeting and negotiations with representatives of the terrorist group "Dzhebhat al-Nusra" (* banned in Russia). According to a Syrian journalist Riyadh Farid Hijab, a Turkish official allegedly recommended that al-Nusra (*) strengthen its position between the cities of Afrin and Manbidj.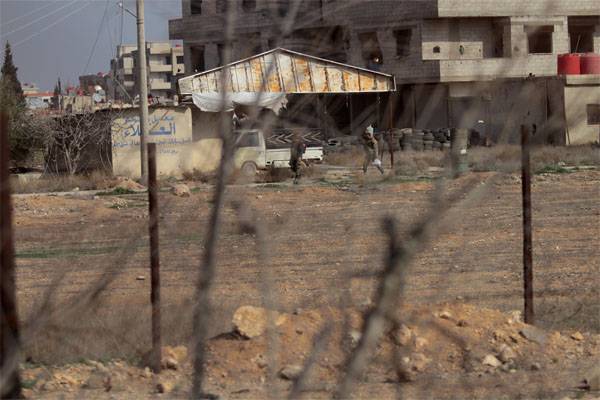 Information is indirectly confirmed on the Arab portal Al-Hadat. It is noted that the negotiations took place on the territory of the Syrian province of Idlib. The delegation was led by Governor Hatay Salib Erish of the Turkish province.
It turns out that the president of Turkey says one thing, while regional officials are doing something quite different. And this is not agreed with Ankara? Hardly...
More recently, Erdogan said that the main task of the Turkish military contingent in Syria is to protect civilians from ISIL (*) and Dzhebhat al-Nusra (*) militants. Now, apparently, "an-Nusru" (*) is going to be used as the main force for confronting both the Syrian government forces and the Kurdish armed forces.
Such actions of Ankara are taking place against the background of Recep Erdogan's preparation for the next meeting with Russian President Vladimir Putin.
The meeting is due to take place this week - on Wednesday 22 November. In all likelihood, Erdogan is trying to coordinate with Moscow the format of the entry of Turkish troops to the north of Syria. And such an entry can talk about the possibility of annexing a number of Syrian territories.