In Sochi, on the Formula 1 track, the Kalashnikov concern tested the Izh heavy motorcycle concept.
The bike has dimensions 2900х940х1250 mm with weight 510 kilograms. It can reach speeds of up to 250 km / h, and it can accelerate to 100 km / h in just 3,5 seconds. In addition, the machine is equipped with a gasoline boxer engine power 110 kilowatts.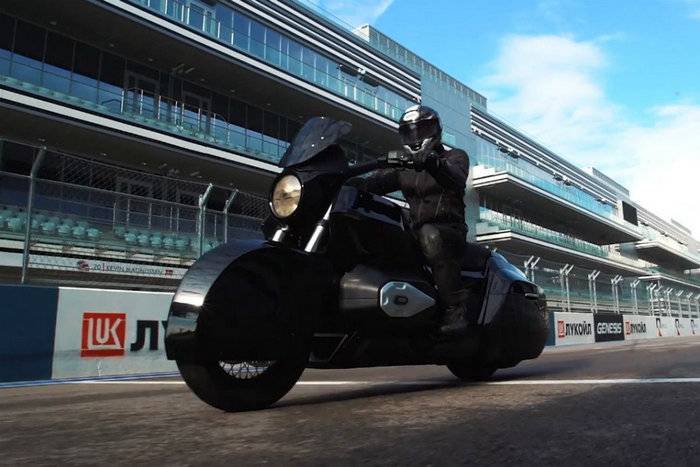 For the first time "Izh" for the project "Cortege" was presented at the forum "Army-2017". It is expected that the first batch of such motorcycles will be available in the first half of next year.
Recall, most recently, the Kalashnikov concern presented electric motorcycles intended for the traffic police and patrol police. The devices, according to the manufacturer, can travel on a single charge to 150 km. These motorcycles came to the test in the Moscow police.
In addition to the motorcycle in the framework of the project "Cortege" it is planned to create cars for the first persons of the state. The model range should include a limousine, sedan, SUV, as well as a minivan. Civilian versions of cars will go on sale, reports "RG"