The head of the department of the Ukrainian "cyberpolice" (there is such a department in Ukraine), Sergei Demedyuk, made a statement about the hacker attack. The report claims that some hackers have stolen the personal data of the participants of the "ATO". It is reported that the computer from which data was stolen is revealed.
Ukrainian portal
"Correspondent"
Leads statement Demedyuk:
We installed a computer, hacked that, hackers got access to all the information that was placed not only on this device, but also in the entire local network of the unit. Now we are conducting a thorough inspection of the affected equipment.
We are talking about the computer network of the State Service of Ukraine "for the affairs of war veterans and participants in the antiterrorist operation." It is such a big name that the service carries information about Ukrainian security officials who took part in the civil war in the Donbas to the database.
The head of the Ukrainian cyber police department states that the data was stolen using a virus program.
In the Ukrainian segment of social networks, it was stated that information about the participants of the "ATO", which turned out to be in general access, could be an insurmountable barrier for those who were about to go to work in the Russian Federation.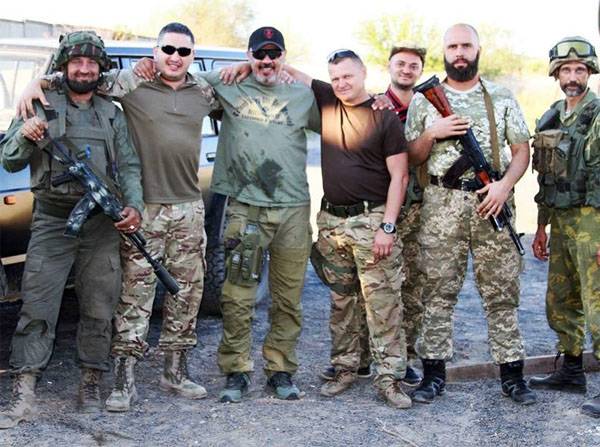 Here you need to add that, without any hackers, the Ukrainian "atoshniki" actively publish information about their adventures in the Donbas on social networks.