18 November 1941 of the year near the village of Gusenevo (Volokolamsk district of the Moscow region) from a fragment of a German mine released by mortars, General Ivan Panfilov was killed. From the memoirs of Marshal Mikhail Katukov (at that time, the colonel of the Red Army):
On the morning of November 18, two dozen
tanks
and motorized infantry chains again began to surround the village of Gusenevo. Here at this time was the command post of Panfilov - a hastily open dugout next to the peasant's hut. The Germans fired mortars at the village, but the fire was not aimed, and they did not pay attention to it. Panfilov received a group of Moscow correspondents. When he was informed of an enemy tank attack, he hurried from the dugout to the street. It was followed by other employees of the division headquarters. Before Panfilov climbed the last step of the dugout, a mine crashed nearby. General Panfilov began to slowly sink to the ground. He was picked up in his arms. So, without regaining consciousness, he died in the arms of his fighting comrades. They examined the wound: it turned out that a tiny fragment pierced the temple.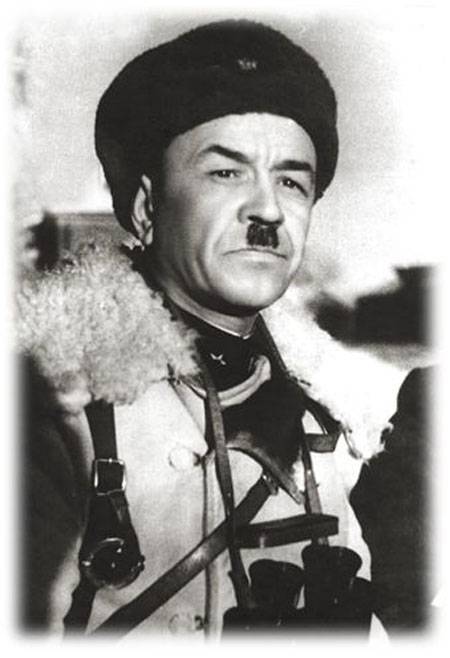 Historians have discovered evidence of the death of General Panfilov from a direct witness - Guard lieutenant Dmitry Lavrinenko, known as the most effective tanker of the Great Patriotic War. For 28 tank battles in the first months of the war, Dmitry Lavrinenko destroyed 52 enemy tanks. It is noted that the tanker was shocked by the death of the general. Exactly one month later (18 December 1941 of the year), Lavrinenko himself will die from the German fragment. Only in 1990 will he be awarded the title Hero of the Soviet Union posthumously.
The title of Hero of the Soviet Union was posthumously received by General I.V. Panfilov himself. It happened in April 1942.
The merits of the division of General Panfilov in their reports noted and the German command. It is known that the division that received the rank of Panfilov was noted by German General Erich Hepner. Having suffered defeat in the battles with the division of the RCA, Göpner will write that "these soldiers are not afraid of death, do not surrender and are ready to fight to the end, not paying attention to the statutes or rules of warfare."
The soldiers of the division, which was multinational, called Ivan Vasilyevich Panfilov "the father-commander", talking about trusting relationships and the complete absence of Panfilov any kind of general arrogance. The soldiers added that the extraordinary decisions of Panfilov as commander were a real headache for the enemy.