Representatives of the American military delegation arrived in the zone of the so-called "anti-terrorist operation" by the Ukrainian security forces today. The delegation includes officers of the American Army, who, according to the press service of the headquarters of ATO, monitor the situation in the zone of armed conflict.
The American delegation was led by the military attache of the US embassy in Kiev, Thomas Wofford.
From the report:
A delegation of the US Armed Forces headed by the Defense Attache at the US Embassy in Ukraine, Colonel Thomas Wofford, visited the area of ​​the antiterrorist operation for a multi-day working visit.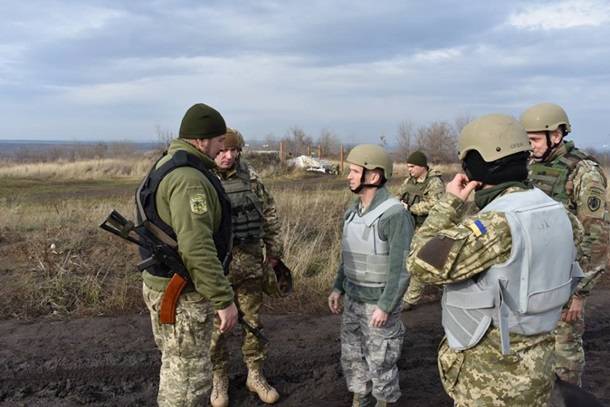 It is reported that the Americans visited directly on the line of demarcation, as well as visited the location of the Ukrainian security forces in the conflict zone.
Recall that earlier in the Ukrainian media, there were publications in which it is alleged that Russia and the United States allegedly agreed on the format of the peacekeeping mission in the Donbas. In the Kremlin, this information is refuted.
The appearance of American military personnel (in any status) on the territory of Donbass is another violation of the Minsk agreements. Or is this direct evidence that the Minsk Agreements were finally ordered to live long? ..