At the Dubai Airshow 2017 air show, Airbus Defense and Space announced the signing of a contract with the Air Force and Air Defense Command of the United Arab Emirates for the supply of five BTA C-295 aircraft, reports
TSAMTO
.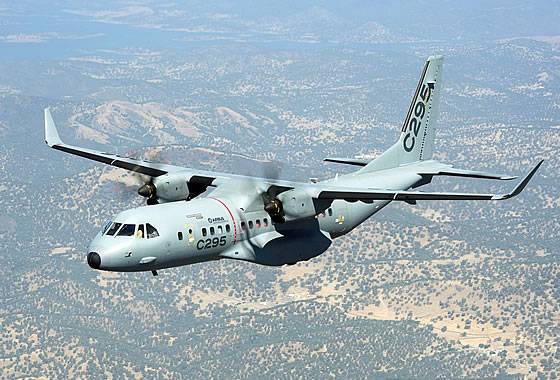 The cost of the transaction is not disclosed. The new transporters will replace the armed CN-235 as part of the UAE Air Force. Deliveries should start in the 4 quarter of the year.
This contract increased the company's total orders for the supply of C-295 aircraft to 203 units. Of these, the 161 aircraft has already been delivered to customers.
As noted in Airbus Defense and Space, "at present, the volume of orders for the supply of C-295 in the countries of the Middle East and North Africa region is 51 unit."
According to the information, "the C-295 aircraft is intended for the transportation of troops and cargoes, landing with parachute and landing methods, medical evacuation; the machine provides the ability to deliver up to 9,2 tons of cargo, 71 servicemen or 48 paratroopers, or 24 injured on stretchers with medical personnel. "