During the speech at the congress of the heads of regional offices of the ruling Turkish party (Justice and Development Party), Turkish President Recep Tayyip Erdogan once again attacked the United States. According to Erdogan, the United States provides active financial support to the Islamic State terrorist group (* banned in the Russian Federation). According to Erdogan, the United States also "deceived Turkey" by promising to assist in the withdrawal of Kurdish PYD troops from ISIS-liberated (*) regions of Syria, but the armed Kurds did not emerge from these regions.
RIA News
cites the statement of the head of Turkey:
The United States disappointed us very much. They said they were fighting ISIS *, but what are they doing? A lot of dollars were given to them (...) We do not want to enter into allied relations with them on Afrin. The USA constantly violated our agreements. In Manbij, in Rakka. When we offered to work together there, they promised that there would not be a single member of the PYD (Kurdish detachments - "VO"), do not worry. And they did not keep their word. Now the leadership has changed in the US, but everything remains the same.
Erdogan further voiced the question, indirectly turning to the United States:
What are you doing in Syria? Your country is in 12 thousand km from this state. And suddenly, 11 military bases immediately appear there. Why did you come there?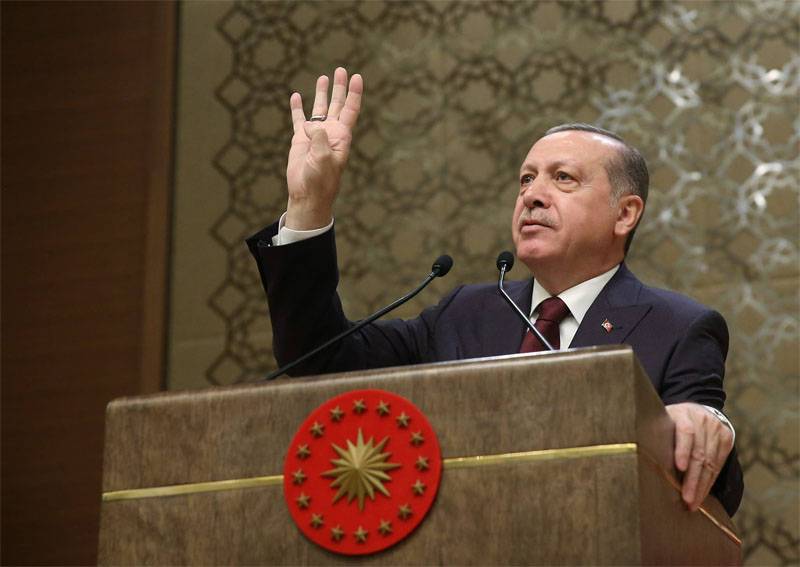 Further, Erdogan noted that if Turkey and the United States are in NATO, this does not mean that Ankara does not have the right to express words of criticism towards Washington.
Recall that a few days earlier, Erdogan said that both American and Russian troops must leave Syria. Then Erdogan held talks in Sochi with Vladimir Putin.