Company
International SOS
released a report on the subject of forecasting safe visits to various countries of the world next year. The report is visualized by a map, on which each country is indicated by a shade of one of five colors: red - the most dangerous; orange - high level of danger, yellow - medium level of danger, green - safe; lilac - countries with varying levels of danger to tourists.
The main emphasis in the preparation was placed on the provision of medical care and the general level of security when visiting countries.
The most secure countries are Iceland, Finland and Norway. Somalia, Syria, South Sudan, Mali, Afghanistan, Libya, Yemen, North Korea, Haiti and some others are among the most dangerous.
Ukraine, for example, is classified in the group of countries according to the "average level of danger". According to the compilers of the rating, is it safer and much better with medical care in Ukraine than in Kazakhstan, Armenia or Mongolia?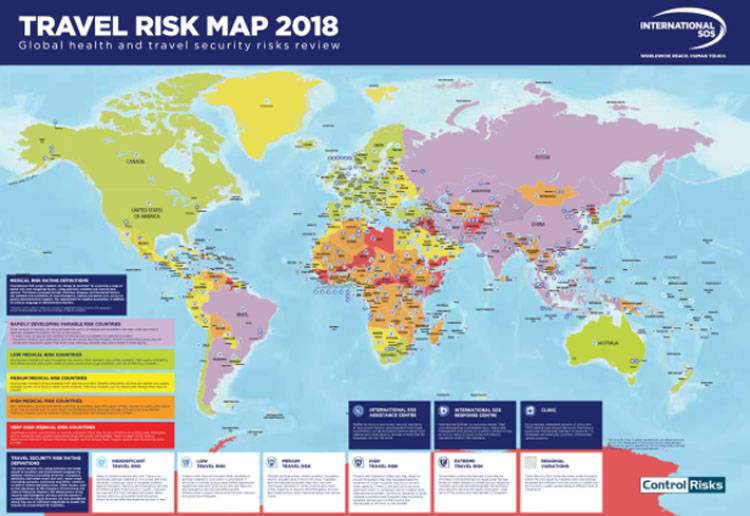 Practically all EU countries, including France, which in recent years has been confronted with a series of terrorist acts, are among the safest, and the number of carriers of various infections from Africa and the Middle East has increased several times over the past few years. Authors of the rating attributed the United States to the safest countries for visiting by tourists, where mass executions at concerts, in churches, and acts of terrorism at sports competitions are becoming the norm of today.
Russia and China are listed as countries with "variable risks."