Specialists are planning to complete the construction of the 50-kilometer barrier at the border of Crimea with Ukraine in the first half of next year, the press service of the border department of the Federal Security Service of the Russian Federation for the region reports. Earlier it was reported that the fence on the Russian-Ukrainian border is being built to ensure the security of the Crimea.
According to the project documentation, the completion of construction (barriers) is scheduled for the first half of 2018 of the year.
- said in a statement.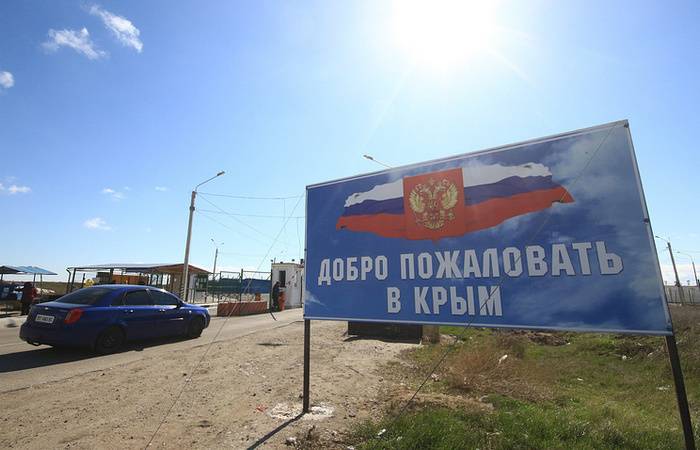 The border control added that work on engineering equipment of the Russian-Ukrainian border, including the construction of 50-kilometer engineering fences in the north of the Crimea, are conducted in a planned manner.
Crimea is a dynamically developing region, and a huge number of travelers and tourists come here for holidays throughout the year, (therefore) ensuring their safety as well as the safety of the inhabitants of the peninsula is a priority task for us to solve which the state border will be equipped with the most advanced engineering facilities and equipment
- added to the management of the FSB.
According to the state procurement website, the arrangement of the barrier at the border will cost more than 200 million rubles. According to the posted documentation, the design of the fence should provide high strength, durability and efficiency in operation. The warranty period for the engineering barrier and additional equipment to it is at least 10 years, and it is stipulated that the structures must be resistant to difficult climatic conditions (including humidity to 98% and air temperature to plus 65 degrees), reports TASS