The Russian military department decided to keep the 122-mm self-propelled howitzer 2C1 "Gvozdika" in service, subjecting them to a profound modernization, according to
News
.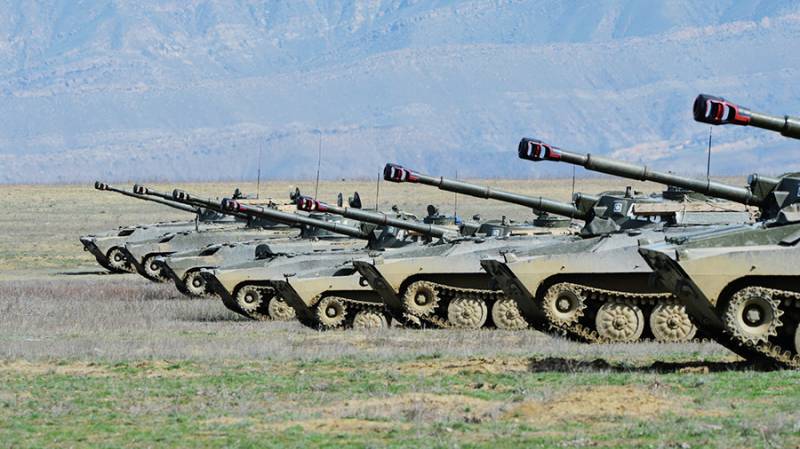 "The decision on modernization was made taking into account the successful use of self-propelled howitzers in almost all recent armed conflicts, including in Syria. "Carnations" retained mobility in conditions of highly rugged terrain, where heavier self-propelled guns could not pass, the newspaper writes, citing representatives of the Ministry of Defense.
In the near future, the military will finally decide on the task of upgrading self-propelled howitzers, on the number of units to be refitted, and, accordingly, on the price of the issue. It is expected that one of the enterprises of Uralvagonzavod will be engaged in updating the Gvozdik park.
The modernization plans include equipping the machines with an automated guidance and fire control system that will minimize crew participation and increase the effectiveness of the shooting. The ACS should receive a more advanced ballistic calculator of the sighting system, new sights and, possibly, a new chassis, according to the material.
Military expert Alexei Leonkov:
This possibility has been discussed for a long time. The experience gained by the enterprises of the corporation "Uralvagonzavod" during the modernization of self-propelled installations 2С3 "Acacia" and 2С19 "Msta-S" will help to breathe new life into the proven
weapon
. The army is likely to want the latest sights for shooting day and night, in all weather conditions, as well as a more advanced loading mechanism. In the guidance system and target designation, GPS / GLONASS technologies will probably be more widely used. Most likely, the installations will be integrated into the automated artillery control system so that the self-propelled guns work in a single information field.
He recalled that the units have a Ukrainian-made chassis. According to the expert, the military department has to decide whether import substitution is necessary in this case.
For example, the Mytishchi plant produces a chassis on which the Thor anti-aircraft missile system operates. Perhaps this groundwork is useful,
Leonkov added.