Soon, the arsenal of Russian Tu-22m3 bombers will be replenished with long-range cruise missiles, called the "715 product" (military index 9X5150), according to
News
.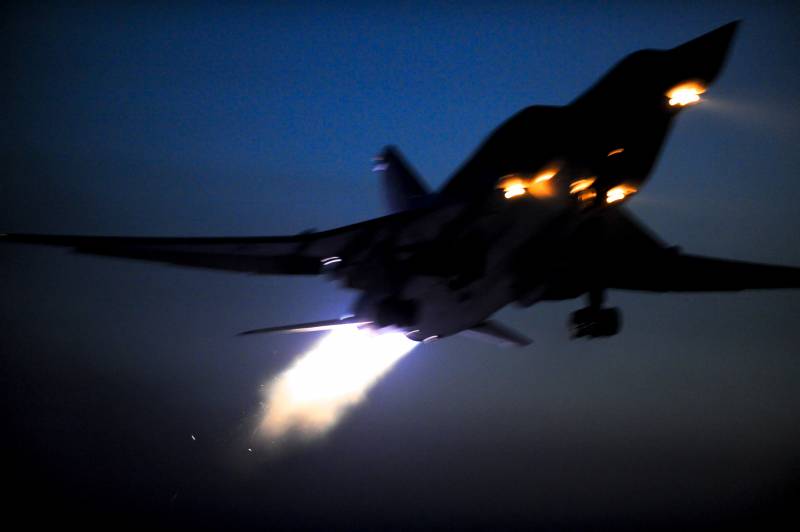 They will be able to hit with high accuracy targets within a radius of several thousand kilometers. In the meantime, the "main gauge" of the "twenty-second" is supersonic CDs of the X-22 / 32 family, but their range does not exceed a thousand kilometers.
"The first mentions of the" 715 product "appeared at the beginning of this year. In particular, in April a contract was placed on the State Procurement website for "performing works within the framework of the design and development work" 45.03М-715 "" Using the 715 product as part of the 45.03М object in terms of ensuring the use of BSU-715 ". The customer was the Raduga Machine-Building Design Bureau named after Alexander Yakovlevich Bereznyak, "the material says.
According to Dmitry Kornev, the chief editor of the Internet project of Militaryrussia, 9-a-5015 is in a high degree of readiness and flight tests of the product will begin soon onboard the Tu-22м3.
The contract text mentions BSU-715. BSU is a common abbreviation. It stands for "onboard control system". The appearance of such a tender suggests that the rocket itself and all its systems are ready and tested. Now the most important stage begins - the integration of the control systems of the aircraft carrier and the "715 product",
The expert explained.
9-A-5015 - this is a fundamentally new cruise missiles with reduced dimensions. It can be assumed that according to its characteristics, the novelty will be slightly inferior to the heavier X-101. The "715 products" will be placed in the fuselage of the Tu-22m3 in the "turret" PU. But in order not to lose in the flight range and mass of the warhead, "Rainbow" and OMKB needed to create a fundamentally new engine. On the one hand, it should be a bit more powerful than on the modifications of the TRDD-50 installed on the X-101, and on the other, it is much more economical,
explained Kornev.