The calculations of the Russian operational-tactical complexes Iskander-M hit the training camp of conditional militants with a new improved missile during the exercise of the Collective Rapid Reaction Force of the Collective Security Treaty Organization (CSTO) in Tajikistan, said Colonel Yaroslav Roshchupkin, assistant commander of the Central Military District.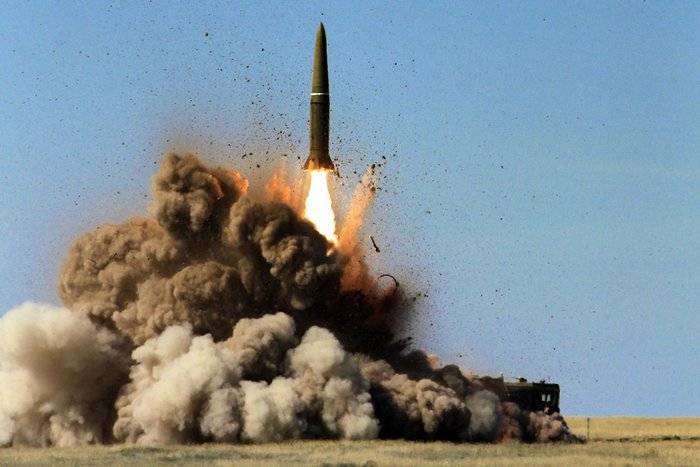 Iskander-M hit the training camp of the "militants" with a new improved missile at a training exercise in Tajikistan. The launch from the launch site at the Lyaur test site went smoothly, the ballistic missile hit the target at a distance of more than 130 km in the Harbmaydon testing area bordering Afghanistan, confirming the improved accuracy and stealth characteristics
- said Roshchupkin. He added that the Orlan unmanned aerial vehicles, which were above the target area, showed its defeat with a deviation of no more than 10 m.
In large-scale anti-terrorism exercises, tactical episodes of which are played out at five ranges in the mountainous and desert areas of Tajikistan until November November 20, more than 5 thousand military personnel of the CSTO countries, including Armenia, Belarus, Kazakhstan, Kyrgyzstan, Russia and Tajikistan, more than 1,5 thousand military units take part technology. For the first time involved more than 60 helicopters and aircraft, reports TASS