Russian warships will receive a universal launcher, which allows you to store and launch even in the strongest storm all types of missiles that are in service with the Navy, according to
News
.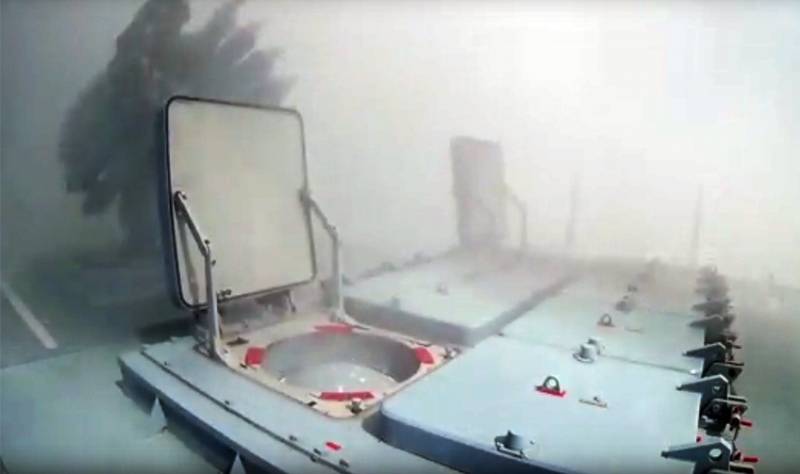 The official name of the new product is UKS-M (universal ship shooting complex). These are container-cells, which are placed under the deck of the ship. Each cell is designed to accommodate one rocket. From the outside, only protective covers are visible, according to the material.
According to experts, the novelty allows you to maximize the combat capabilities of ships - on board you can take the missiles of exactly the type that is needed to solve a specific task.
"Currently, the development of UKSC-M is already underway. It is planned that after the completion of the tests, the installation will go into service with Russian prospective warships. UKKS-M can be placed not only on cruisers and frigates, but also lighter corvettes and even small rocket ships. On older ships, the installations will be mounted while undergoing scheduled maintenance, "the newspaper writes, citing a representative of the Navy's main command.
According to the publication, "UKSK-M is designed not only for missiles already in service, but also for promising products, in particular, the installation is designed for the transportation and use of hypersonic Zircon missiles".
Navy expert Dmitry Boltenkov:
You can download rockets of exactly the type that is needed to solve a specific problem. For example, more cruise missiles are taken to support ground operations, and anti-aircraft and anti-ship to accompany the aircraft carrier group. But there are certain technical difficulties. The missiles have different dimensions, and the internal fastenings of UKKS-M must equally effectively hold both light and short, and heavy and long products. A unified information exchange system between the rocket and the ship's combat information system is also required. This requires not only universal connectors on rockets, but also special algorithms embedded in electronic systems.
Currently, Russian ships are equipped with several types of PU. Thus, the latest vertical launchers (VPU) 3C14 are designed for the Caliber cruise missiles and the Onyx anti-ship missiles. Similar in construction, the TLU are also used for anti-aircraft missiles of the Polyment-Redut complex. These installations are in many ways similar to UKSK-M - they are containers hidden under the deck of a ship.