The US Armed Forces are losing their superiority over competitors, in particular over Russia and China, reports
RIA News
statement by the head of the Committee of Chiefs of Staff of the US Armed Forces, General Joseph Dunford.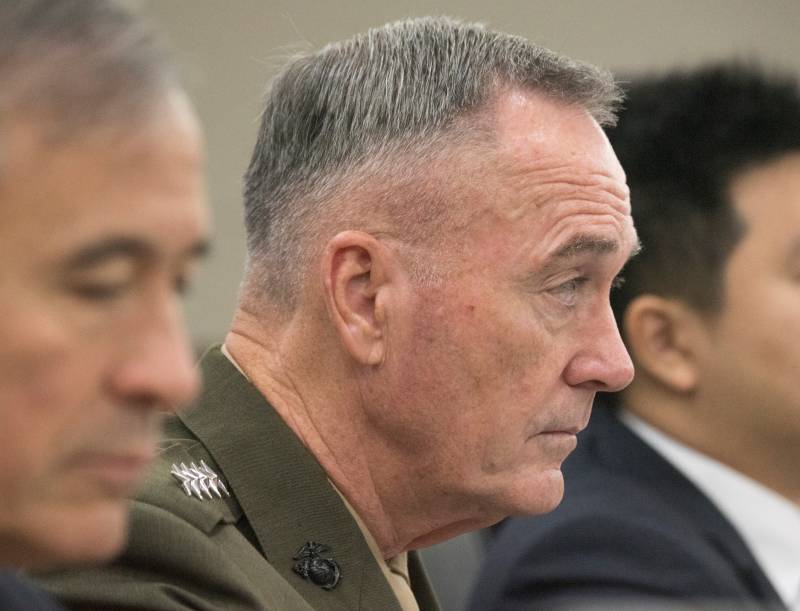 Fragments of the speeches of the general at Tufts University in Massachusetts published on his website the Pentagon.
Dunford noted that "Russia, China and other countries have studied American methods of warfare and developed their capabilities and strategies in such a way as to minimize the advantage of the United States."
If we take as an example the naval alliance in Europe, Russia understands that transatlantic ties are extremely important for us in terms of fulfilling NATO commitments,
he said.
According to the general, "over the past 10-15 years, the superiority of the United States has become more blurred" - it is no longer as significant as before.