US Permanent Representative to the UN, Nikki Haley, criticized the Russian initiative to hold a national dialogue Syria Congress in Sochi after the Russian Federation blocked the American draft resolution on the extension of the IDA mandate in its current form, reports
RIA News
.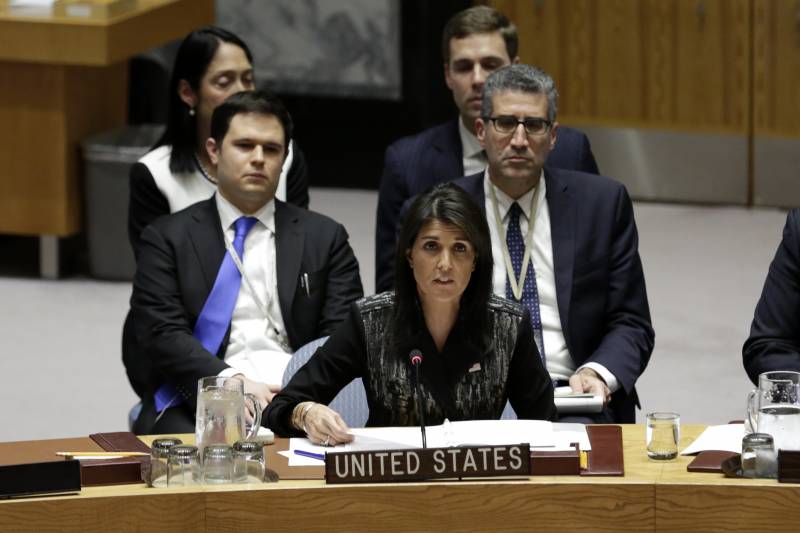 The initiative to hold the Syria National Dialogue Congress was previously made by Vladimir Putin. It is expected that the Constitutional Commission of the SAR will be established there and final documents will be adopted.
In fact, Russia accepts the use of chemical
weapons
in Syria. How, then, can we trust Russia's alleged support for peace in Syria? How can anyone seriously take Russia's proposal for political negotiations in Sochi?
Hayley said, referring to members of the UN Security Council.
The Security Council on Thursday was to consider two projects on the extension of the mandate of the RMC: the Russian and the American. However, the permanent representative of the Russian Federation, Vasily Nebenzya, withdrew his draft, since the members of the Security Council did not agree to vote on it after the American draft. Later, Russia blocked the American draft, Bolivia also spoke against the document. Egypt and China abstained.