Following statements by the White House press secretary, Sarah Sanders, that Trump is against disputes with Putin and for building relations with Russia, the State Department intervened. According to Brian Hook, director of political planning for the US foreign affairs agency, Russia is "the main threat from the Baltic to the Black Sea." At the same time, the Russian-Belarusian military exercise Zapad-2017 was once again given as an example in the State Department. The logic is "wonderful": if three American aircraft carrier groups maneuver off the coast of Korea, this is a normal attempt to protect world democracy, and if exercises are conducted on their territory by the troops of the Union State of the Russian Federation and the Republic of Belarus, this is a terrible threat to the world ...
RIA News
cites Mr. Hook's statement:
Russia has no ideological unity that would direct its actions. But Russia, nevertheless, is a serious opponent.
There is a similarity with the threat that we met during the Cold War. As in the past, the threat comes from the Baltic to the Black Sea. Russia has shown the ability to conduct and prepare large-scale exercises, such as the recent "West-2017". The conventional threat is real. Russia is upgrading the army and nuclear arsenal, as well as delivery vehicles. She developed a cruise missile capable of carrying a nuclear
weapon
, clearly violating the INF Treaty.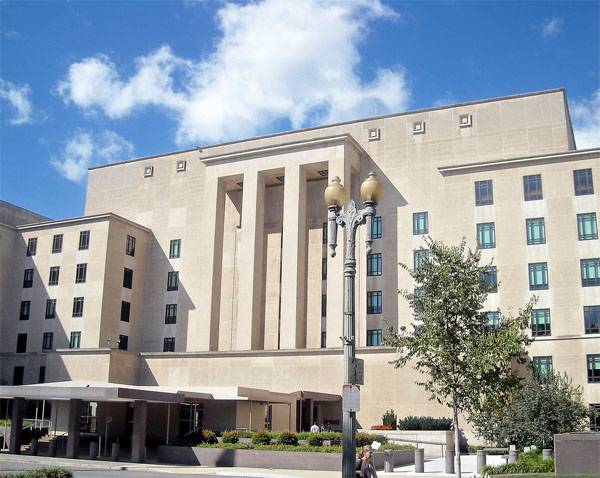 The first phrase is particularly noteworthy. The "Comrade" from the State Department actually confirms the thesis that the lack of a unified ideology weakens Russia. Does this mean that Russia is proposing to acquire a state ideology? If so, then now the State Department can be fully referenced in the event that the authorities of the Russian Federation mature to introduce certain amendments to the Basic Law - to the clause on legislative recognition of the absence of any single ideology. Is a hook a Russian agent? ..