The Ministry of Defense of the Russian Federation announces the arrival in the Strategic Missile Forces (Strategic Missile Forces) of more than 10 of the latest Typhoon-M machine training systems. This is a combat anti-sabotage machine for the RF Armed Forces. The simulator is designed for practicing the skills of servicemen of the security and intelligence units to detect sabotage groups. For this purpose, complexes of electronic and electron-optical means are used.
In the material
press service
It is noted that by 2020, the number of Typhoon-M trainers should increase to 20 units.
From the material:
In the training building that mimics the combat starting position of the Yars mobile ground-based missile systems (PGRK), military personnel learn to install reconnaissance and signaling devices, by means of which conditional saboteurs will be detected in any weather conditions regardless of the time of day. Simulator combat anti-sabotage machine (BPDM) "Typhoon-M" is capable of hitting a conditional enemy in a three-dimensional visual environment. This simulator allows you to simulate the dynamics of the movement of the unit in a virtual space in any extreme conditions, taking into account the terrain, various road surfaces, and other obstacles.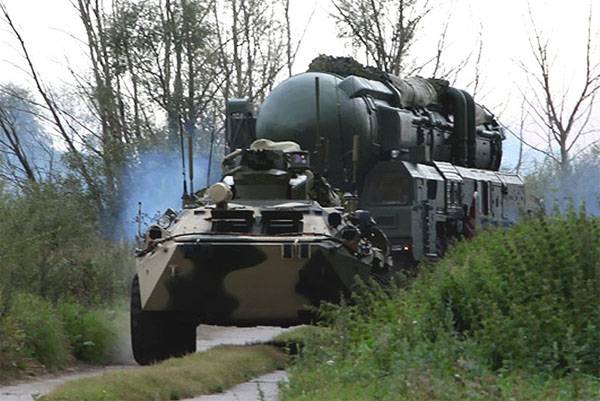 It is reported that with the help of the newest simulator, all the crew members of the vehicle, including the shooter and the driver, are trained. The system is able to simulate the situation on the ground - to enter objects, "generate" the composition of the conditional enemy.
It is important to note that in real time, errors are recorded that are made by servicemen practicing the skills of actions on the simulator. With the help of a special tele-system, the occupation guide remotely monitors the actions of the crew of the anti-sabotage vehicle.
Over the past 5 years, the Strategic Missile Forces have received about 500 various simulators.