The UN Security Council rejected the Russian draft resolution on the further mandate of the UN-OPCW mission in Syria. Recall that the mandate of the UN-OPCW mission to investigate the use of chemical weapons in Khan-Sheikhoun and Umm Hohe ends in the near future. The Russian delegation noted that it was ready to support the extension of the mandate if the mission acts openly and conduct an investigation independently and impartially.
The Russian version of the resolution from among the permanent members of the UN Security Council was supported by China (besides Russia itself). From among the temporary - Kazakhstan and Bolivia. The United States, France, Britain, Sweden, Ukraine, Italy and Uruguay voted against the Russian draft resolution. Egypt, Japan, Senegal and Egypt decided to abstain.
Thus, the Russian proposal for the work of the special UN-OPCW mission in Syria is rejected due to the fact that it did not receive the proper number of votes. The situation on this mission actually came down to a stalemate, since a few hours earlier Russia and Bolivia had voted against the American draft resolution.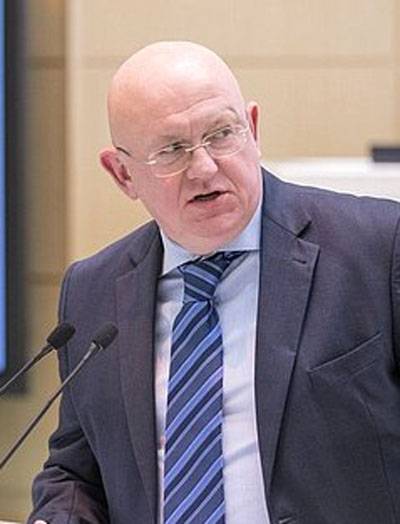 RIA News
quotes the American representative in the UN Security Council Nikki Haley:
Russia killed the UN-OPCW mission with its vote.
Now Russia says the same thing to the Americans:
The United States put a bold cross on the UN-OPCW missions.