The consortium to study terrorism at the University of Maryland, USA (TRAC) has introduced the Ukrainian nationalist organization С14 ("Sich") into the global terrorist base. This is reported on the website of the consortium.
"СХNUMX (Sich) group is a militant right-wing radical group that has close ties with the nationalist Ukrainian party" Freedom "
- said in a statement.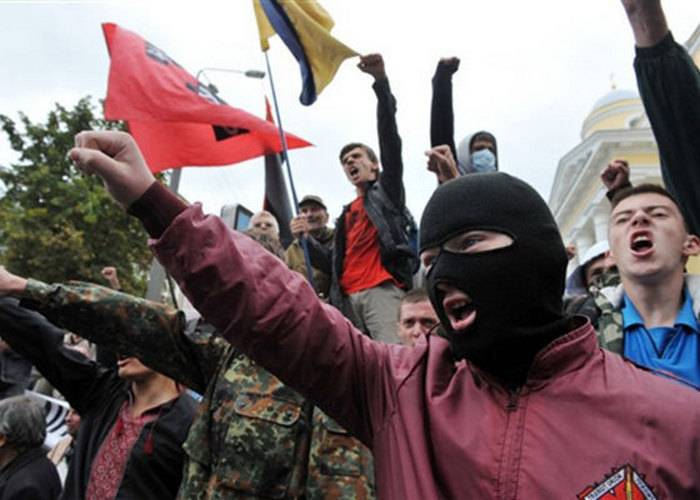 C14 members were charged with hate crimes (spreading racist materials and attacks on markets whose owners were of non-Ukrainian ethnicity). During the "Maidan," C14 members issued racist banners and fought with other activists. Their original platform, once begun as a political protest, became violent in 2014
- reported on the TRAC website.
It is noted that C14 is named after the slogan consisting of 14 words: "We must protect the very existence of our people and the future for white children", which belong to the American Nazi David Lane
According to the Ukrainian media, С14 ("Sich") was created in 2010, it began its activities in Kiev, organizing violent protests against illegal developments. Later, she took an active part in the "Euromaidan", since 2014, the Sich battalion has operated within the framework of the military operation in the Donbas.
Earlier it was reported that the leader of the organization Yevgeny Karas acknowledged the fact of the organization's cooperation with the Security Service of Ukraine, reports
TASS