Rosoboronexport delivers arms to its partners on schedule, the export plan for this year will be fully implemented, reports
TASS
statement of the head of the company Alexander Mikheev.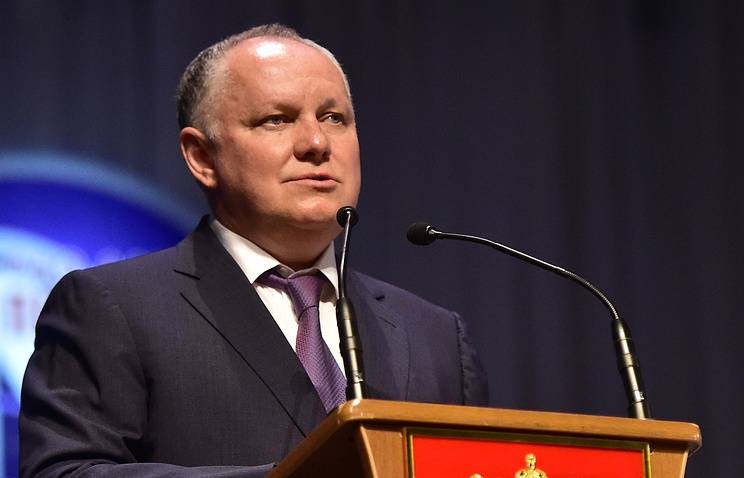 While prerequisites that we did not fulfill the obligations to our partners, we do not see. Plans are not adjusted, a plan that was approved on 2017 year - we are on schedule, we will implement it,
tale Mikheev on the channel "Russia 24".
He noted that the company intends to continue working on "filling the portfolio with orders."
The trend for Russian weapons and Russian equipment is not falling yet,
stressed Mikheev.
He added that the volume of arms supplies through Rosoboronexport will be "a little over 12-billion dollars."
We hope that this figure is quite realizable, we are trying to fulfill all our obligations,
said the general director.
Basically, all our projects and contracts are drawn up to intergovernmental agreements, here we believe that this is a kind of immunity to the impact and influence of sanctions. But still, everything depends on the will of our partners, because Russia openly demonstrates its competitive capabilities of our Russian weapons,
he noted.
Mikheev also said that the order book with a number of countries in the Arab region (23 countries in the Middle East and North Africa) "now totals $ 8 billion."
This is probably already about 20% of the volume of export contracts that we have,
He specified, adding that Bahrain, Saudi Arabia, the United Arab Emirates, Morocco, Tunisia, and Egypt are interested in the Russian military equipment.
According to the director general, "cooperation programs with these countries are designed for several years, and almost all major Russian defense holdings and corporations participate in them."
Earlier, Mikheev reported that Rosoboronexport as of November had formed a portfolio of orders in the amount of about $ 45 billion.