If we compare it with US President Trump, "then we can be happy that we have a Putin like," former German Chancellor Gerhard Schroeder said in an interview with Die Zeit. Material leads
InoTV
.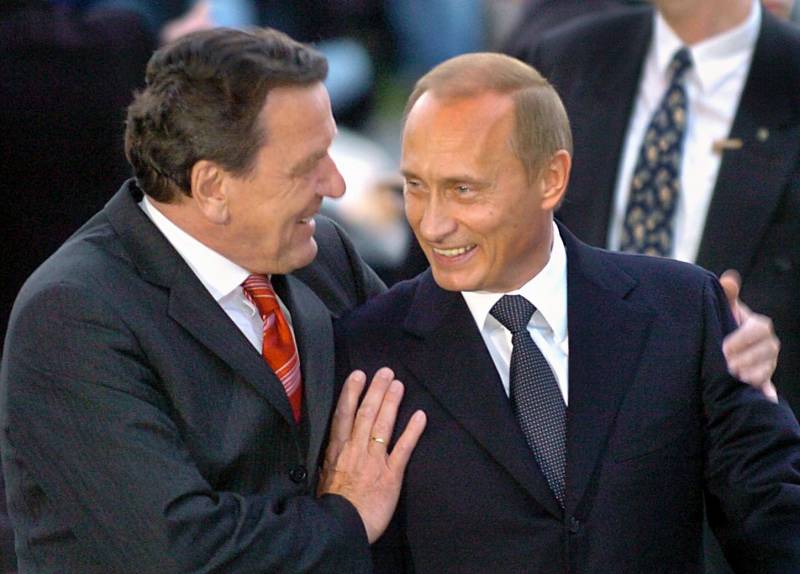 Unlike such an "unpredictable populist as Donald Trump", the head of the Kremlin thinks very rationally,
explained the politician.
He also identified the main mistakes of Germany in relations with Russia. For example, "it was wrong to evaluate the country according to the criteria of sustainable democracy."
The Russians believe that they helped us a lot during the reunion. And in Russia they wonder why we were the first to support the sanctions. They expected more thanks from us,
noted Schroeder.
I oppose sanctions policy. Because when there was progress, for example, the withdrawal of heavy weapons from the Donbass, it was not a matter of easing penalties, but of extending and even tightening them. And who puts pressure on Kiev? Kiev also does little
he continued.
According to the ex-chancellor, the Ukrainian authorities "wage war against the Donbass and cut off the people who are there from energy supplies." In his opinion, the big mistake of the EU was that he "offered an association with the prospect of joining the alliance only to Ukraine, and no one was negotiating with Russia".
Schröder also said he did not believe in the "myth of Russia's aggressive policy." Fears that Moscow wants to annex the Baltic countries and even Poland are "absurd." On the contrary, Russia feels threatened by the West.
American attempts to drag Ukraine and Georgia into NATO, the deployment of an air defense system and the approach of NATO to the borders of Russia — all this caused fear. Beginning with George W. Bush, American politics was aimed only at isolation and encirclement. They do not want Russia to be strong. The question is, are we, Germans and Europeans, interested in a weak Russia?
he said.
Russians are our neighbors. We need their market and energy. We also need them politically, if we talk about the Middle East, the Iranian nuclear program and the Caucasus region,
stressed the politician.
He also commented on his appointment as head of the board of directors of Rosneft. Schröder noted that this is his "private affair" and he does not allow himself to "instrumentalize" himself to anyone. According to him, he seeks to "ensure the energy security of Europe."
If there is some kind of dependence in relations between Europe and Russia, then only mutual,
added the former chancellor.