You have probably heard about a Swede named Mikael Skillt - a foreign mercenary who once fought in the Azov battalion and then decided to make a political career in Ukraine. Most recently, Mr. Skillt, along with other nationalist militants from Azov, who has now become a regiment, received an award for "liberation" of Marinka settlement in 2014.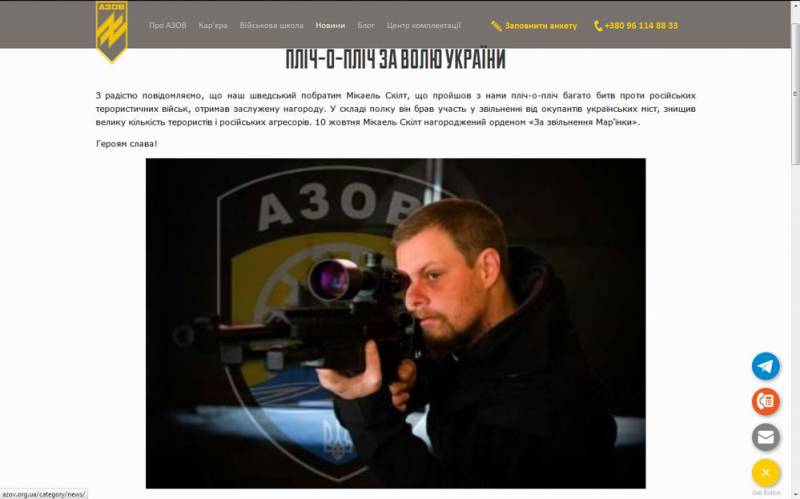 Site "Azov"
That's just for the Swedish authorities Skillt - the object of criminal prosecution.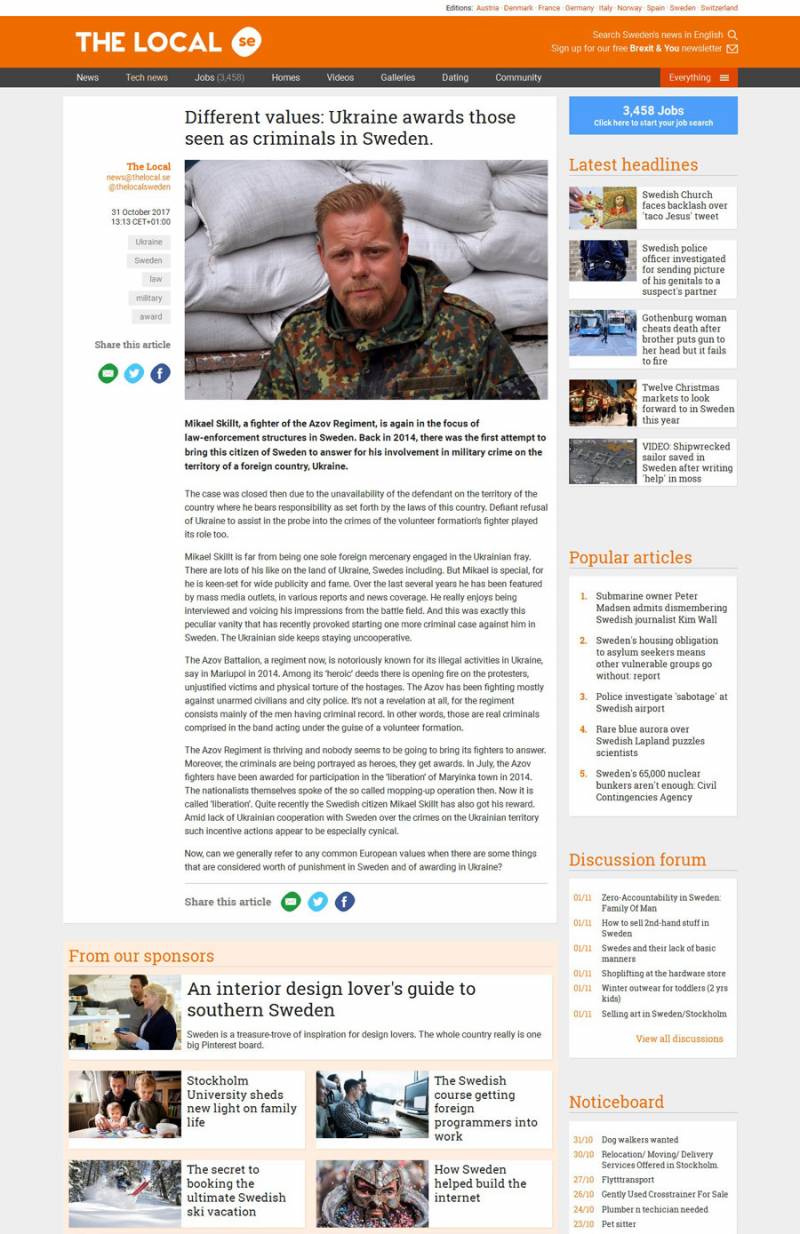 Swedish site thelocal.se
This is not the first time that the Ukrainian authorities award a war criminal. Swedish law enforcement agencies cannot bring Skillt to justice, since at present he is presumably located on the territory of Ukraine, whose authorities categorically refuse to provide information about him and, moreover, extradite him to the Swedish authorities. This is incredibly incredible, because Ukrainian politicians, especially President Poroshenko, constantly declare their commitment to European values, but apparently the punishment of criminals is not in their area of ​​interest ...
Translation of the article from
medium.com