The Ukrainian publication Apostrof publishes material in which it is stated that in fact Russia and the United States are "close to agreeing" on issues connected [with the deployment of a peacekeeping mission in Donbas. Recall that after meeting with the US Special Representative for Ukraine in Belgrade, Vladislav Surkov said that the Russian side is ready to approve only 3 proposed by the American side of the paragraph of the document from 29.
"Apostrophe"
, referring to an unnamed representative of the official authorities of Ukraine, writes about a possible draft resolution, which supposedly looks like this:
point one:
control over the line of contact of the parties;
point two:
the adoption of the Verkhovna Rada of the law on elections and de-occupation of the Donbass;
point three:
the mandate of the UN mission for the entire territory of Donbass;
point four:
Kiev recognizes the legitimacy of local authorities on the basis of the approval of a special procedure for self-government;
point five:
admission of Ukrainian troops to the border with the Russian Federation and the spread of Ukrainian laws on the entire territory of Donbass.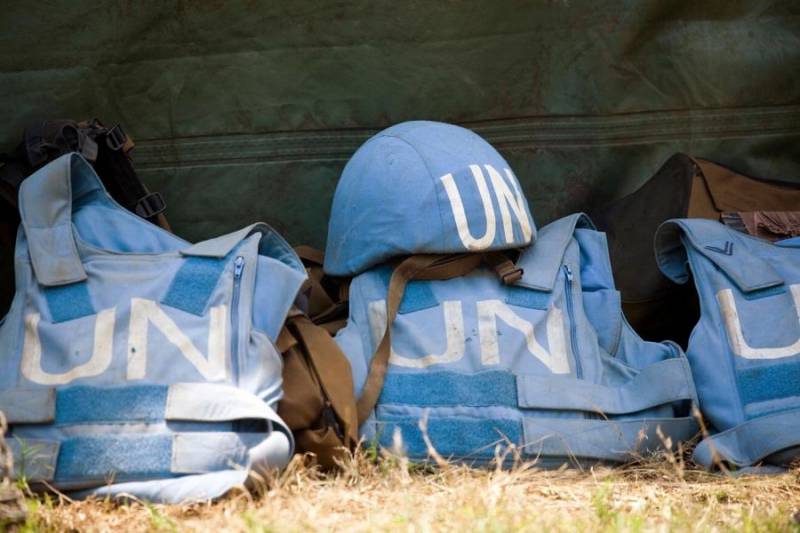 Earlier, the Kremlin's press service said that all the statements made about the alleged coordination of the mission of peacekeepers in the Donbas are untrue. In Kiev, they continue to insist that "a compromise solution was actually found."