Repair units of the Western Military District (ZVO) received about 20 units of heavy three-axle vehicles of the KAMAZ-53501 brand of off-road capability intended for the transport of personnel, cargo, weapons, ammunition and special equipment, the press service of the district reports.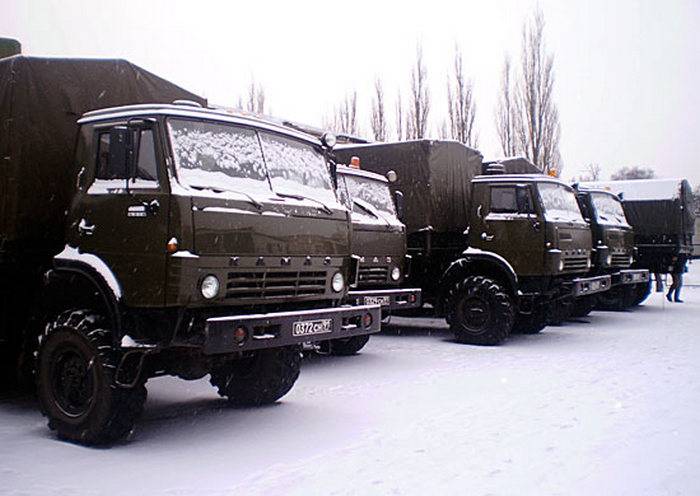 It is noted that the fundamentally important KAMAZ-53501 was a new chassis with a 6x6 wheelbase, equipped with an integrated on-board information and control system (BIUS), which regulates the operation of the engine, brakes and manual transmission.
Electronic "stuffing" of the car provides automation of all processes, and also performs the functions of a kind of black box, which stores and displays information about the faults of the units, electronic systems and electrical wiring.
Currently, more than 50% of ZVO automotive equipment is no older than 5 years. The new automobile equipment has already managed to recommend itself on the positive side during exercises and combat readiness checks held in the ZVO troops
- added to the press service