In the United States, the Russian authorities vigorously responded to amending the Law on Mass Media, which presupposes the registration of foreign media as "foreign agents." Recall that the Russian parliamentarians agreed on such amendments after the US Department of Justice registered the Russian TV channel RT as an "inoagent" under the law of the year 1938.
Most other "hysteria" Senator John McCain. According to him, with regard to the American media, such measures cannot be taken, since they "carry the truth all over the world."
TASS
leads McCain's statement:
Vladimir Putin is approaching the recognition of international media as "foreign agents", presumably in response to a request from the US Department of Justice for RT — which the American intelligence community called the main Kremlin's international propaganda media — to register as a foreign agent. As a defender of freedom of speech and media all over the world, the United States makes it clear: you can't equalize RT and such networks as Voice of America, Radio Liberty, CNN or BBC. Journalists who work for these TV companies are seeking the truth, discarding lies and urging governments to answer. RT journalists are propagandists who disavow the truth, spread lies and try to undermine democratic governments in order to promote the right agenda.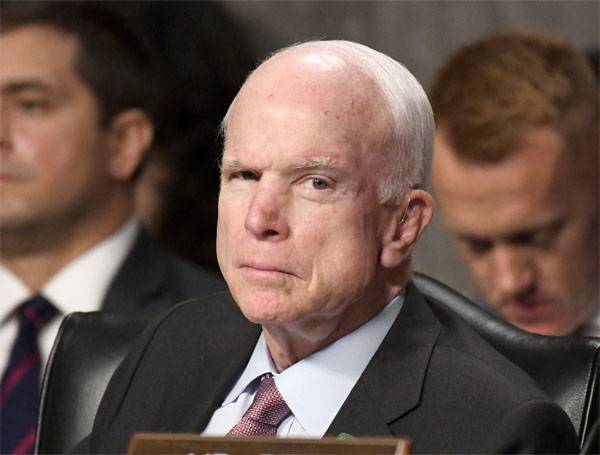 A typical situation in the style of "And for us, for what? .."
Recall that yesterday the deputies of the State Duma 411 voted "for" passed a law allowing the media to be recognized as a "foreign agent" if it is financed from foreign funds.