The plenipotentiary of the DPR in the contact group Denis Pushilin insists on the publication by Kiev of orders to maintain the ceasefire in the Donbass, known as the "school truce", reports
RIA News
The message of the press secretary of the plenipotentiary Victoria Talakina.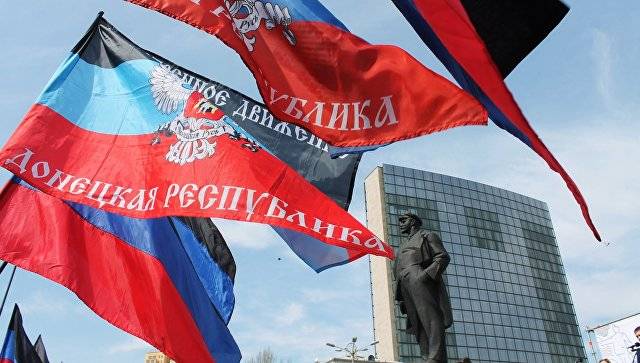 According to her, the representatives of the DPR and the LPR at the meeting in Minsk "supported the decision of the contact group and reaffirmed their commitment to the" school "truce and the implementation of additional measures aimed at ensuring a comprehensive and sustainable cease-fire."
At the same time, the plenipotentiary plenipotentiary of the DPR, Denis Pushilin, emphasized the absence of orders issued by the Ukrainian side to the personnel of the Ukrainian armed forces to maintain a "school" truce
noted Talakin.
She recalled that the Donetsk issued the relevant orders in early autumn.
Unfortunately, mirror measures from Ukraine have not yet been followed. The plenipotentiary of the DPR insisted on the need to publish orders by the Ukrainian side. Until such orders are published, the republics have every right to doubt both the instructions given in these documents and their existence, in principle,
A spokeswoman added.
Recall, the contact group on the settlement in the Donbass since September 2014 has already adopted three documents regulating the steps to de-escalate the conflict, but none of them have been implemented.