Verkhovna Rada Committee on National Security Issues included in the draft law on the reintegration of Donbass the issue of the "return of the Crimea", reports
RIA News
.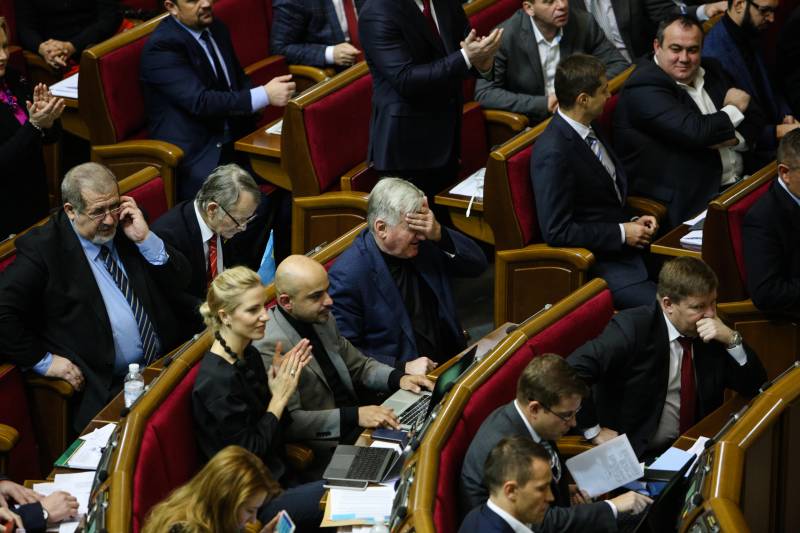 The law was submitted by the president with the specific purpose of freeing the temporarily occupied territories of Donbass using the Armed Forces of Ukraine. Create operational headquarters, etc. But politically we can not forget about the Crimea and Sevastopol, so they are added to each paragraph,
said the head of the committee, Sergey Pashinsky.
The committee members also approved the final title of the project: "The Law on the Peculiarities of State Policy for Ensuring State Sovereignty of Ukraine in the Temporarily Occupied Territories of Donetsk and Lugansk Regions".
In particular, the document states that Kiev does not recognize any documents issued on the territories of Donbass and the Crimea that are not under its control, and in the Crimea, including birth and death certificates.
If the law is passed, the president will receive the right to use the Armed Forces in peacetime to ensure state sovereignty. This provision will legitimize the use of the Armed Forces of Ukraine in the Donbas without declaring martial law. The document also defines the Russian Federation as an "aggressor country".
According to the secretary of the committee Ivan Vinnik, the Verkhovna Rada may approve the bill in early December. The document should support the 5 parliamentary factions.
At the same time, amendments to break diplomatic relations with Moscow will not be made to the law. As noted by Vinnik, "this issue falls within the competence of the executive branch, namely the Ministry of Foreign Affairs."