The leader of the Communist Party of the Russian Federation Gennady Zyuganov said that he was ashamed of the country after the statements of one of the presidential candidates, reports
RIA News
.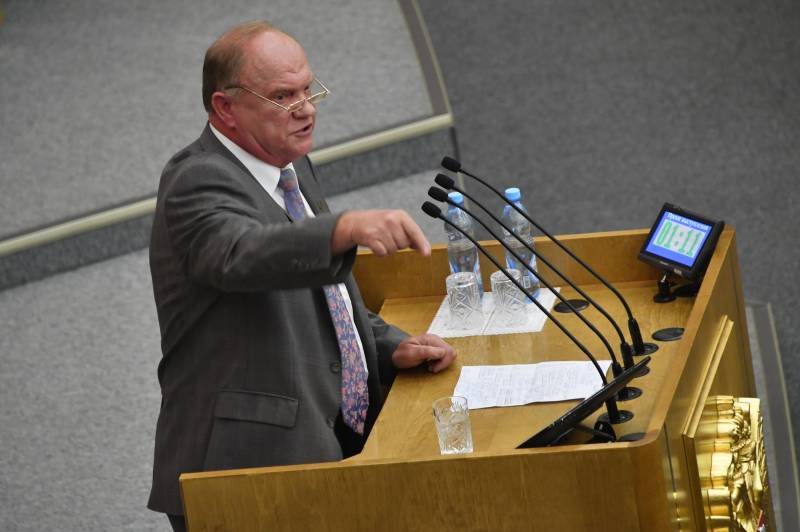 One Madame from "House-2" as a "candidate for the call" begins to carry nonsense, I feel ashamed for the country,
said the Communist leader at a press conference.
According to Zyuganov, the decision on his participation in the presidential race "will be taken at the December congress of the Communist Party of the Russian Federation by the entire party team."
He stressed that the elections should go with the "specific program and team" that the Communists have.
Recall the plans to participate in the presidential election, said the former TV host of the project "House-2" Ksenia Sobchak.
According to the agency, "Liberal Democratic Party leader Vladimir Zhirinovsky, journalist Yekaterina Gordon, head of the Avanti business patriotism association for business patriotism Rakhman Yansukov and leader of the Women's Dialog party Elena Semerikova also intend to nominate their candidacies.
The Yabloko party plans to put Grigory Yavlinsky to the polls. Political scientists Andrei Bogdanov, one of the founders of the Nashi movement Boris Yakemenko, and the leader of the Revival movement Alexander Chukhlebov also announced their plans to run.
The election campaign should start in December, the elections themselves are scheduled for March 2018.