Washington is closely following the fate of the Russian bill on foreign agents and how it will be implemented, reports
RIA News
statement by the representative of the State Department.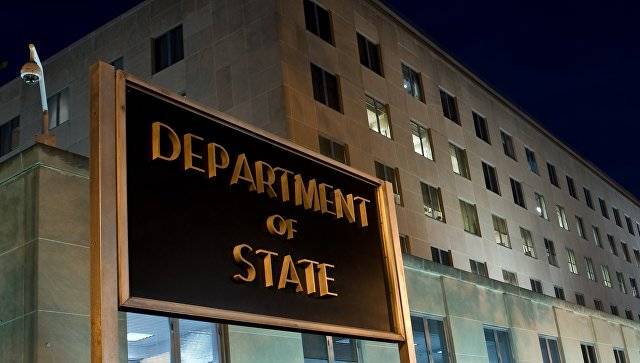 According to the official, the State Department informed the partners in the Russian Federation that the American "FARA (the law on foreign agents, which was applied to the Russian RT channel) promotes transparency without restricting freedom of speech."
He explained that registration as a foreign agent in the United States "requires the public disclosure of certain types of activities and relationships."
The law does not target foreign agents from a particular country. FARA does not restrict the publication of materials, but requires only the registration, marking and preservation of records,
added on.
The representative of the State Department also noted that FARA "is not used as a means of restricting political freedom."
In addition, "FARA does not interfere with freedom of expression, does not regulate the content of information disseminated, does not put any restrictions on the promotion of an agent or the publication of information or outreach materials and is neutral for all countries," the official said.
With regard to foreign funding, FARA does not impose any restrictions on the receipt of foreign funding by non-governmental organizations operating in the United States, and does not impose any (additional) taxes. Registration requirements under FARA are not initiated solely by financing from abroad; rather, registration is required for those who carry out certain activities at the request or under the direction or control of a foreign party,
he concluded.
Yesterday, the State Duma adopted in the third and final reading a law according to which the media, receiving foreign funding, can be recognized in Russia by foreign agents. According to parliamentarians, "the amendments on the status of foreign media agents have become a forced response to the oppression of the Russian media in the United States and, in particular, the recognition of RT America as a foreign agent."