The DNR agreed with Russian President Vladimir Putin on the exchange of prisoners. Recall that on the eve of Vladimir Putin, who visited one of the Orthodox monasteries, he personally requested assistance in resolving the issue of the exchange of prisoners Viktor Medvedchuk. According to Medvedchuk, the Ukrainian side is ready to release the 306 man and expects the LDNR to release their 70 prisoners before the new year.
Alexander Zakharchenko confirmed that on November 15 he had a telephone conversation with the president of Russia.
Donetsk News Agency
cites the statement of the head of the republic:
I supported the initiative of the President of Russia. For the simple reason that it does not completely contradict our principles and how the Republic behaved in the issue of prisoners before. On the issue of the exchange of prisoners, I agree with the position of the President of Russia - we must be guided here by the principles of humanity. The exchange of prisoners should not remain a matter of war and commerce. In the civil war will win the one who will be guided by moral principles, who will preserve the human appearance.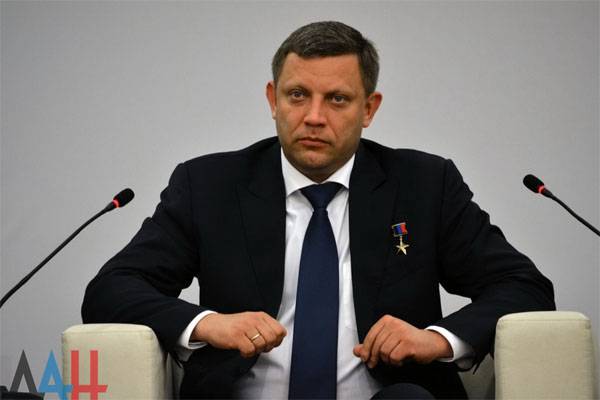 Recall that earlier the parties to the conflict, initially agreeing on an exchange of prisoners using the "all for all" formula, repeatedly began the exchange process, but in the end he braked without being brought to the end.