Ukrainian media portal
Times.com.ua
publishes the material, which provides an answer to the request of People's Deputy Igor Lapin from the leadership of the National Police on the situation in the Ukrainian arsenals. We are talking about a letter about the explosions in the military warehouses of the Armed Forces of Ukraine under Kalinovka.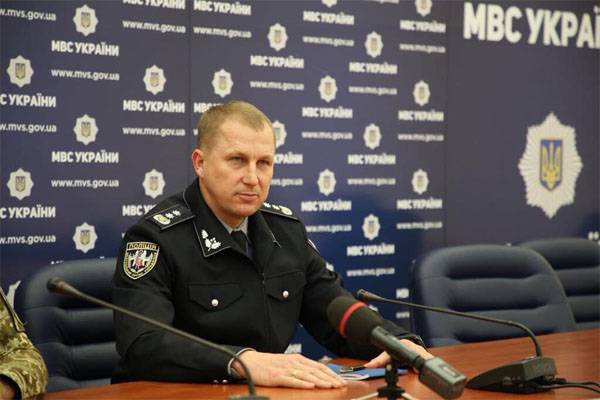 The letter "in a strange way" does not consider the version, previously expressed by individual Ukrainian officials, about the allegedly "flying over Russian drone, which they dropped ammunition into military depots that led to fire and explosions."
The head of the criminal police of Ukraine (he is the first deputy head of the National Police) Vyacheslav Abroskin reports that he personally went to the scene of the incident, where many suspicious facts were witnessed. It is noted that the facts may indirectly indicate that the fire on the arsenals of Ukraine was not accidental, and that it was directed by individual servicemen to hide the illegal sale of ammunition. Established, in particular, the fact of the removal of ammunition in the direction of the airfield in Gavrishevka. Where the ammunition sent there has disappeared is unknown. Probably, they were sold to representatives of one of the foreign countries.
In a similar scenario, events developed in Balakliya and Novoyannisoli. After the ammunition began to be actively exported without proper documentation, and there were known events with fires and explosions.
The letter also reports that at one time Kharkiv officials did not carry out proper work on the repair and maintenance of special facilities in the region - there was no open tender. And where the allocated state funds went, the National Police of Ukraine now also finds out.